Portugal's Economy
Is Portugal's economy improving?
According to recent data from June 2021(*), the Portuguese economy is expected to grow by 4.8% in 2021, higher than previously projected, pointing to expansions of 5.6% in 2022. With these new projections, Gross Domestic Product (GDP) growth is revised upwards by 0.9 percentage points in 2021 and by 0.4 percentage points in 2022, compared to the previous March forecasts, with the recovery of the economy in Portugal estimated to be at the level of 2019 in the first half of 2022. This revision carried out at the end of the first half of 2021 by Banco de Portugal took into account the "more positive prospects for activity in the short term, essentially related to the improved confidence of economic agents, which translates into a faster than expected reaction of Portugal economic activity to the lifting of restrictions from March 2021 onwards". According to the indicators, the recovery of Portugal's economy is "driven in the second quarter of 2021 by domestic demand, particularly private consumption. However, in the second semester of 2021 and in 2022, "the contribution of exports is more significant," reflecting the recovery in the services component. It should also be noted that according to the Portuguese Government, economic growth in Portugal may reach 5% this year, above the 4% expected in the Stability Programme (**).
Portugal Real Estate Market
Regarding the real estate sector, according to recent studies, a still scarce supply of new products should ensure a certain stability in Portugal's real estate market throughout 2021, although we may see a slight drop in prices, which should be more accentuated in second-hand products. The residential segments of the real estate sector in Portugal that are more dependent on the foreign market should continue to be penalised.
Are house prices going down?
In 2021, more than the health situation itself, it will be the impact of the COVID-19 pandemic on Portugal's economy and the capacity to maintain jobs that will regulate sales. Although in this context it is very difficult to make forecasts, it is expected that transaction levels in Portugal's real estate market will be identical to those of 2020, i.e. around 165,000 homes sold.
Similarly to what was observed throughout 2020, the high-end and luxury product should also maintain a high demand. Supply may remain below demand, due to a number of factors:
delays in licensing in most Portuguese municipalities;

greater difficulty in obtaining credit for construction.
Simultaneously, studies by national and international consultants highlight Lisbon as one of the capitals in the world where house prices will continue to rise.
Finally, it should be pointed out that the prestigious magazine "Monocle" published its ranking of cities with the best quality of life, and Lisbon came in seventh place. After a one-year hiatus due to COVID-19, in 2021 the Portuguese capital will once again be among the world cities with the best qualities to live in.
Get to know our portfolio of properties available for sale
Vanguard Properties is one of Portugal's largest real estate residential developers. It has a portfolio of more than 22 projects, with 1.027.781 sqm above ground, in Lisbon, Algarve, Oeiras and Comporta, and investments of 1.215 Million euros.
Explore our Portfólio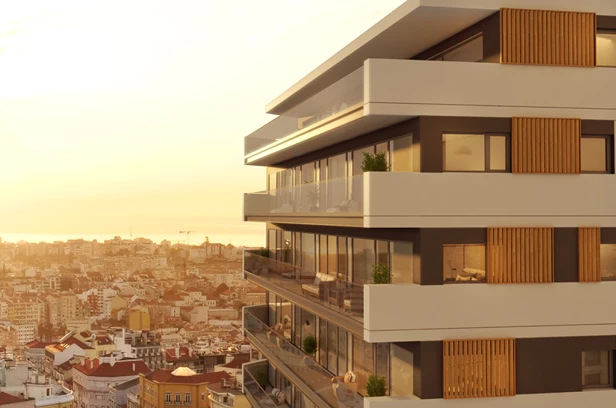 A'Tower
Feel the Vibrant Energy of Lisbon
Explore
Infinity
A Unique Project for Unique People
Discover