The art of good hospitality lives here
869 World Cultural Heritage sites (Source DGPC)
Cultural programmes for the whole family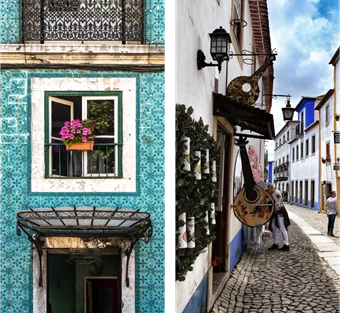 A vivid snapshot of history and art
With over 40 museums and 120 art galleries, Lisbon welcomes you with a rich cultural heritage that continues to grow day-by-day. Some of the Museums and Art Galleries that you should visit in Lisbon: MNAC - National Museum of Contemporary Art continues to research and disseminate Portuguese art history and its creation from 1850 to date.
MNAA (Museum of Old Art) - The National Museum of Ancient Art houses the most relevant Portuguese public collection of painting, sculpture, goldsmithery and decorative arts from Europe, Africa, and East Asia.
Fado Museum: the Fado Museum celebrates Fado as a symbol of Lisbon, its role in affirming Portuguese cultural identity and its importance as a source of inspiration. The Fado Museum takes us on a journey through Portuguese culture and tradition, promoting knowledge regarding this musical expression without ever forgetting the emotions associated with it.
Belém Tower: the Torre de Belém is one of the most emblematic monuments of Lisbon and a genuine surviving proof of Portuguese history.
George's Castle: Perched on top of a hill, the Castelo de São Jorge is an important military monument and an iconic place from a cultural point of view.
Filomena Soares Gallery: If you are seeking a place which is exclusively dedicated to contemporary art, then Galeria Filomena Soares is perfect for you. This is a gallery that encourages contemporary artistic output and being involved in the cultural development of national and international society through discussions between artists, curators, public institutions, and collectors.
Rua da Prata Roman Galleries: Who would have thought that the 1755 earthquake would have given a new lease of life to a Roman monument built in the 1st century.