Luxury Real Estate Algarve Portugal: Bayline
Beachfront Living
Bayline is an exclusive beachfront property for sale, a development of sea view apartments, located in the Lagoa dos Salgados and Praia Grande Bay area. These luxury real estate are inserted in a gated community with 2 hectares of private gardens, indoor and outdoor pools, spa, gym, game fields and a private parking.  A unique opportunity to invest in a beachfront property, with direct access to the beach.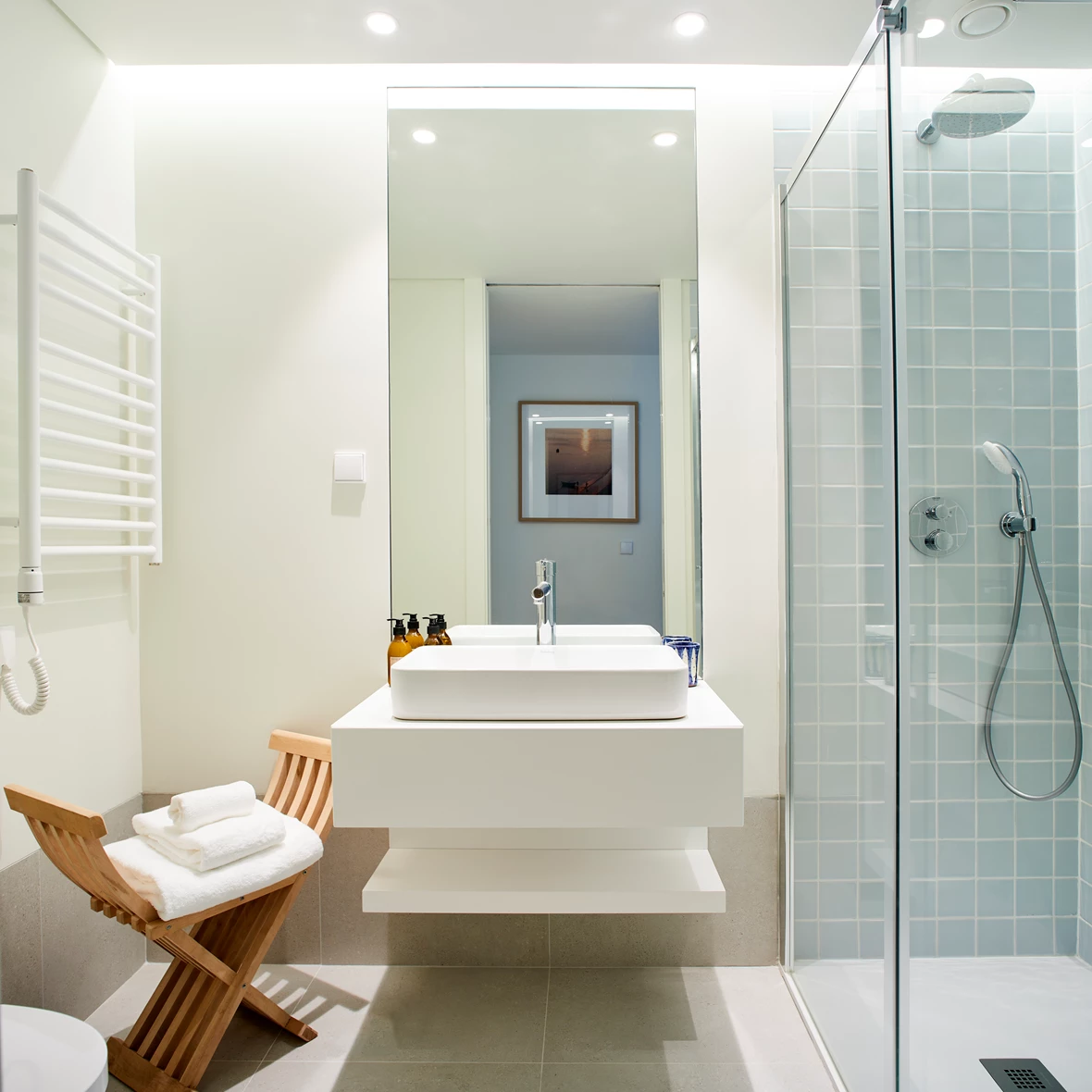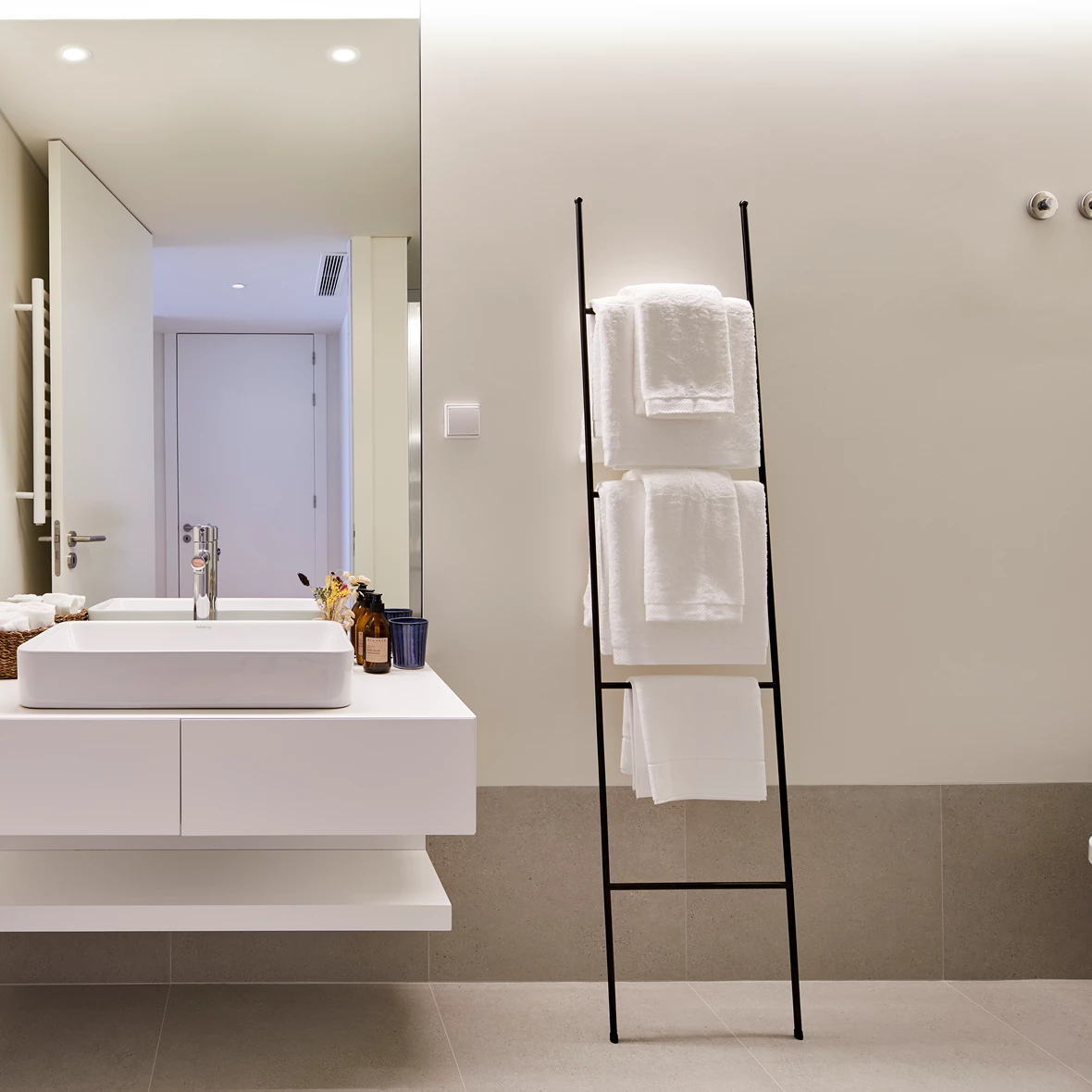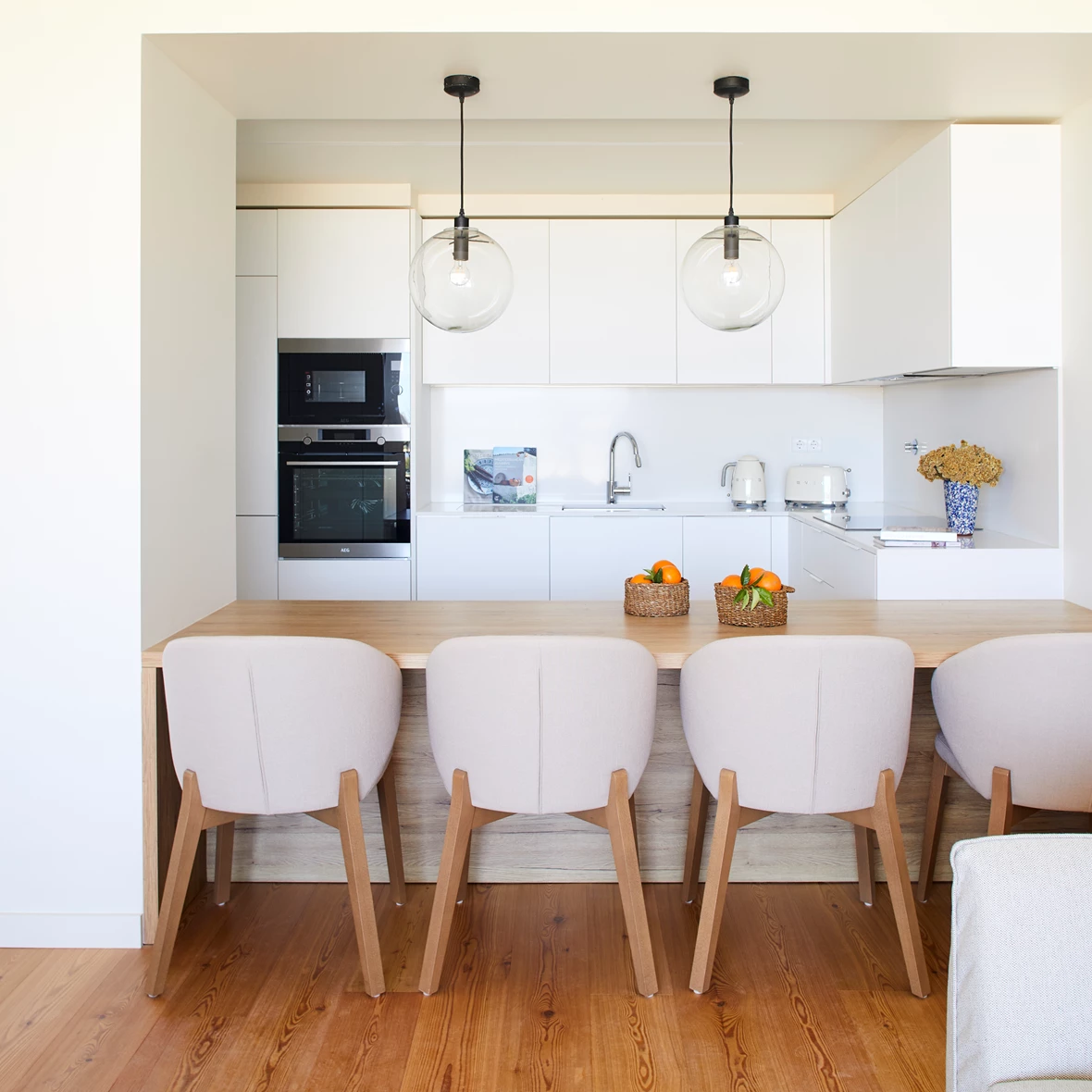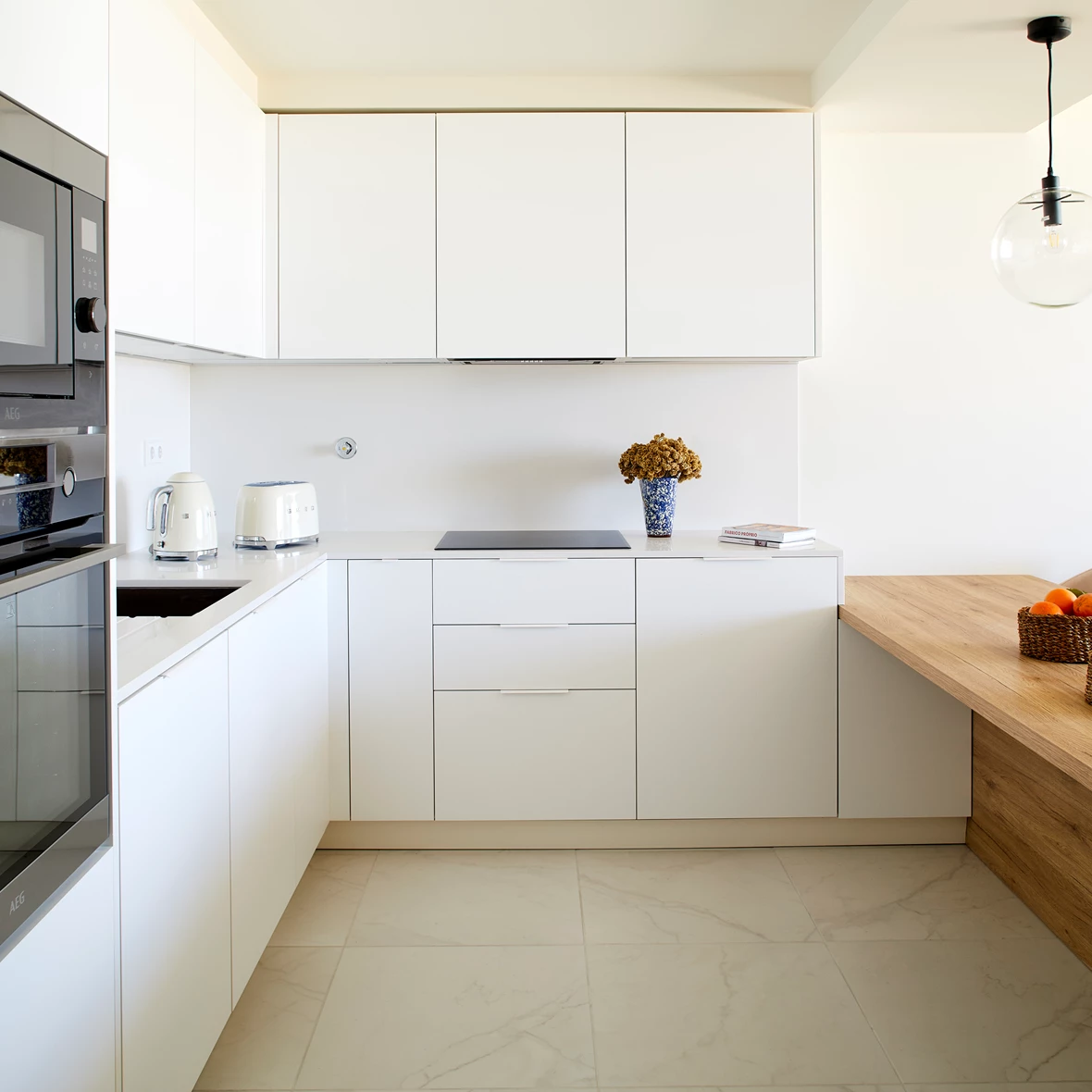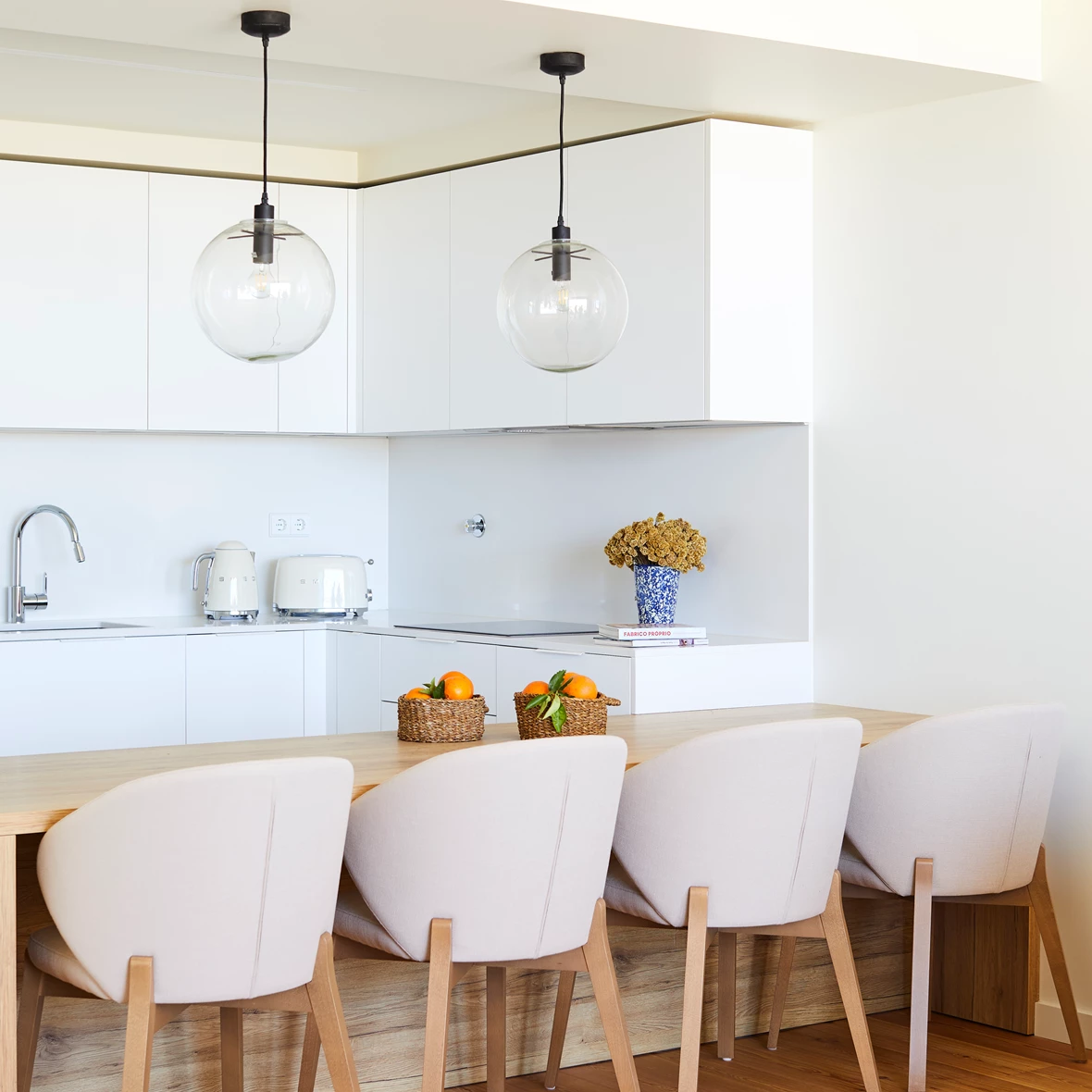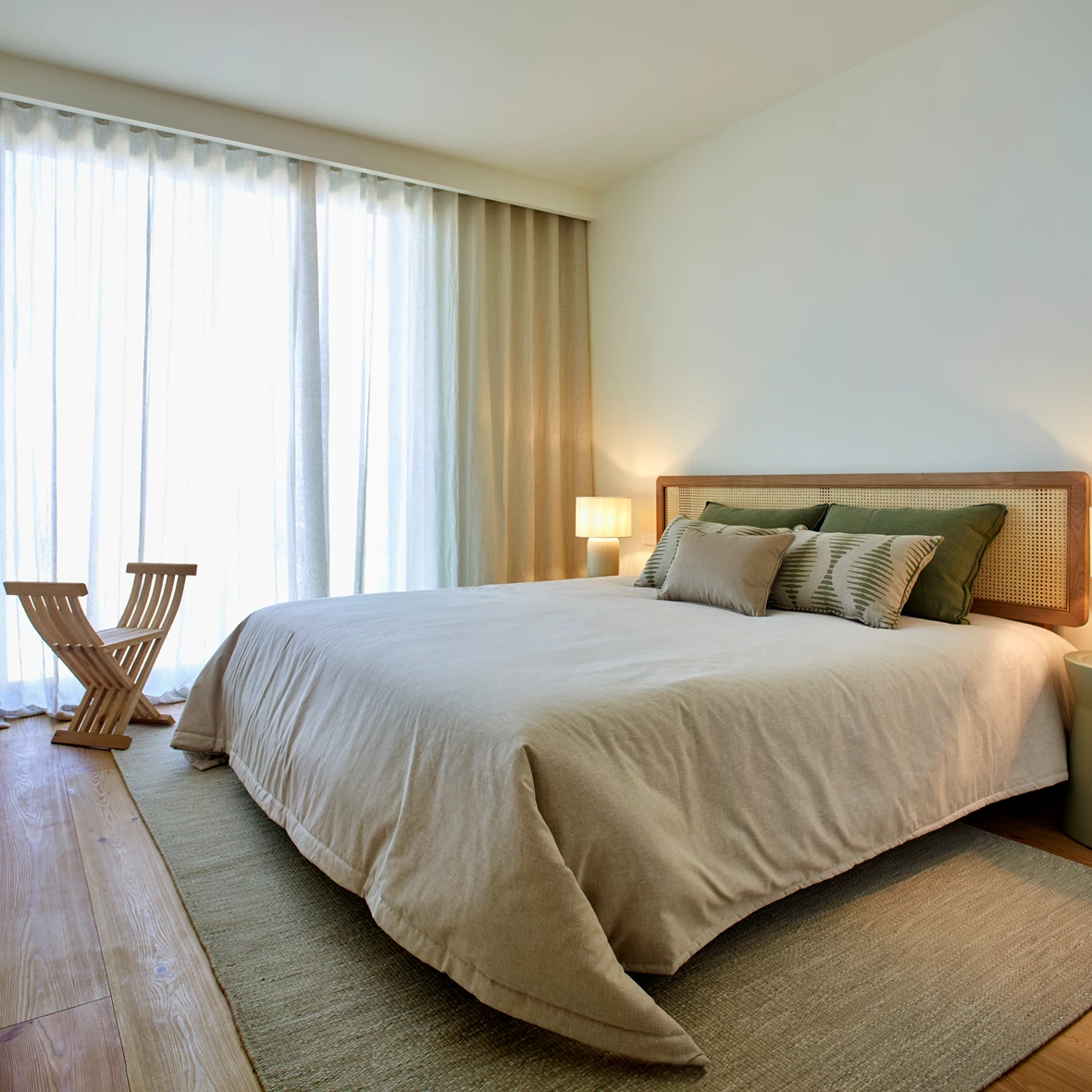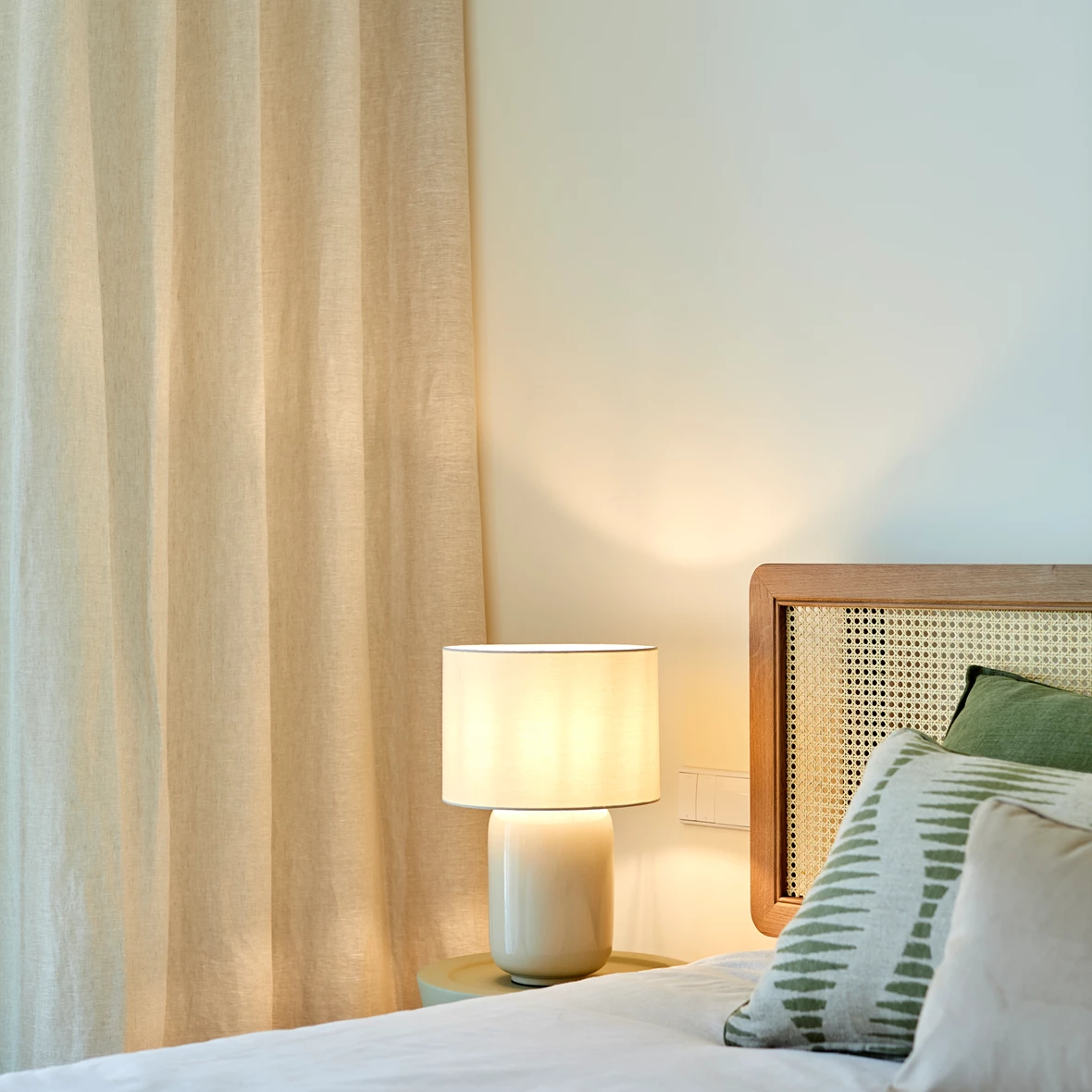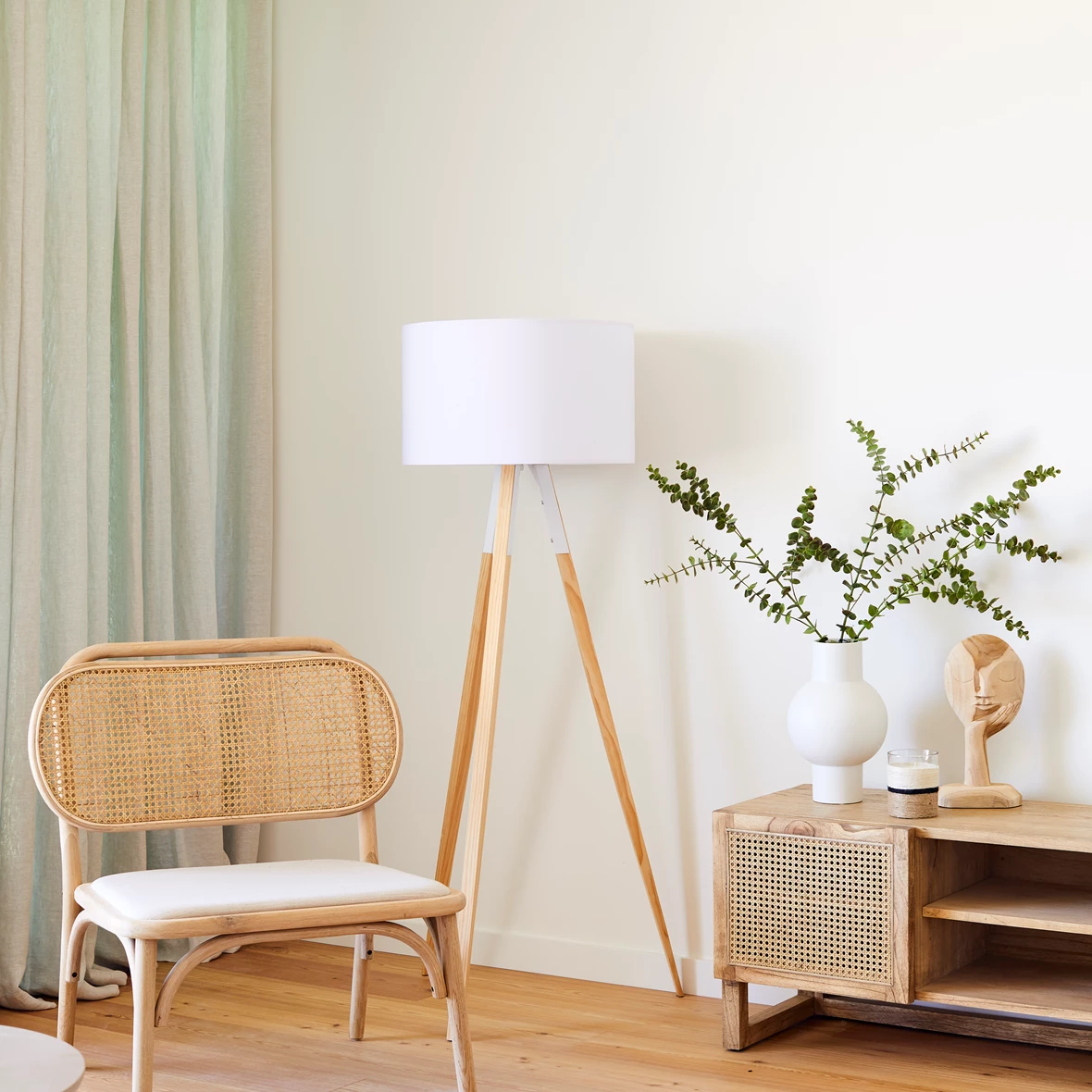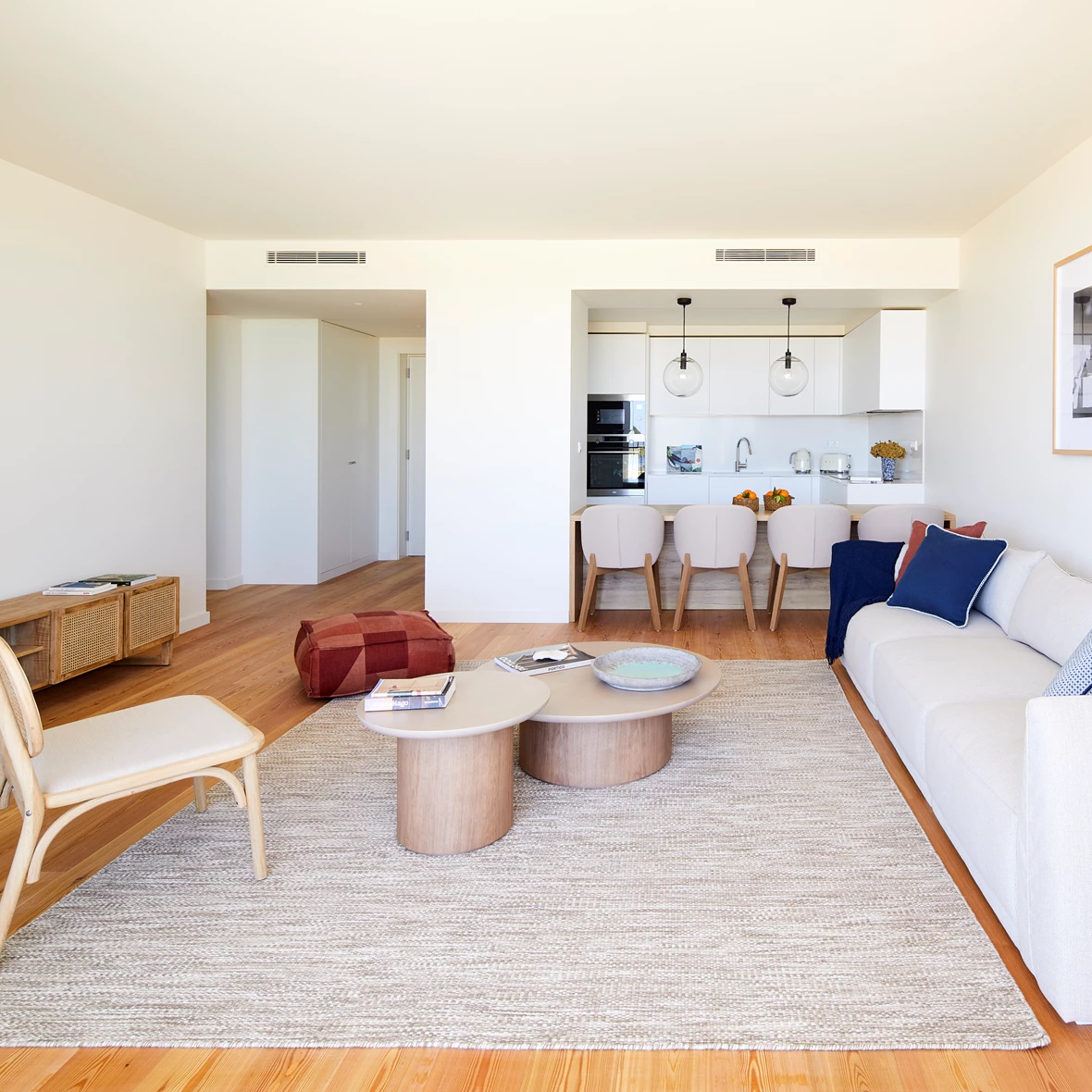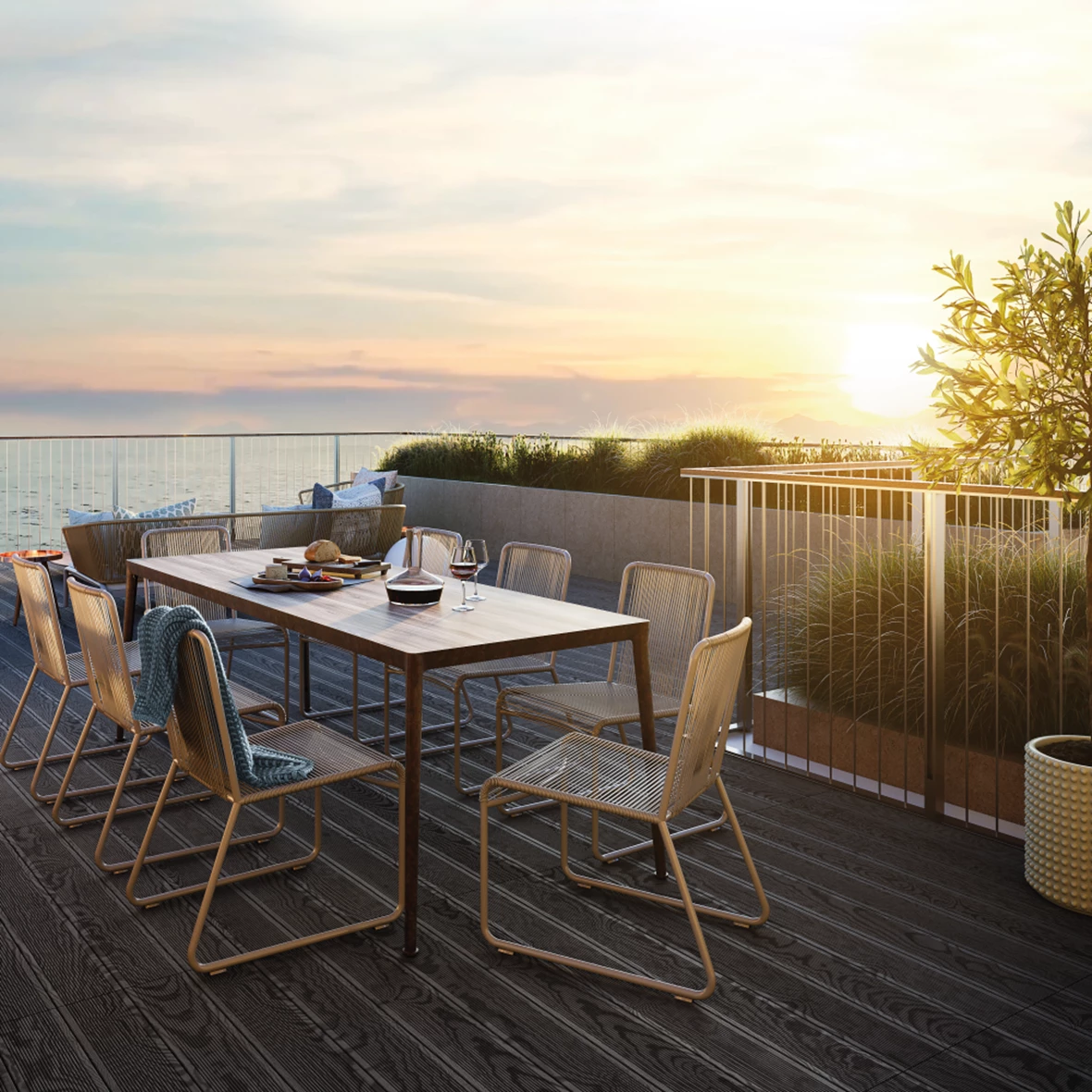 Terrace - CGI produced by MomentumViz Studio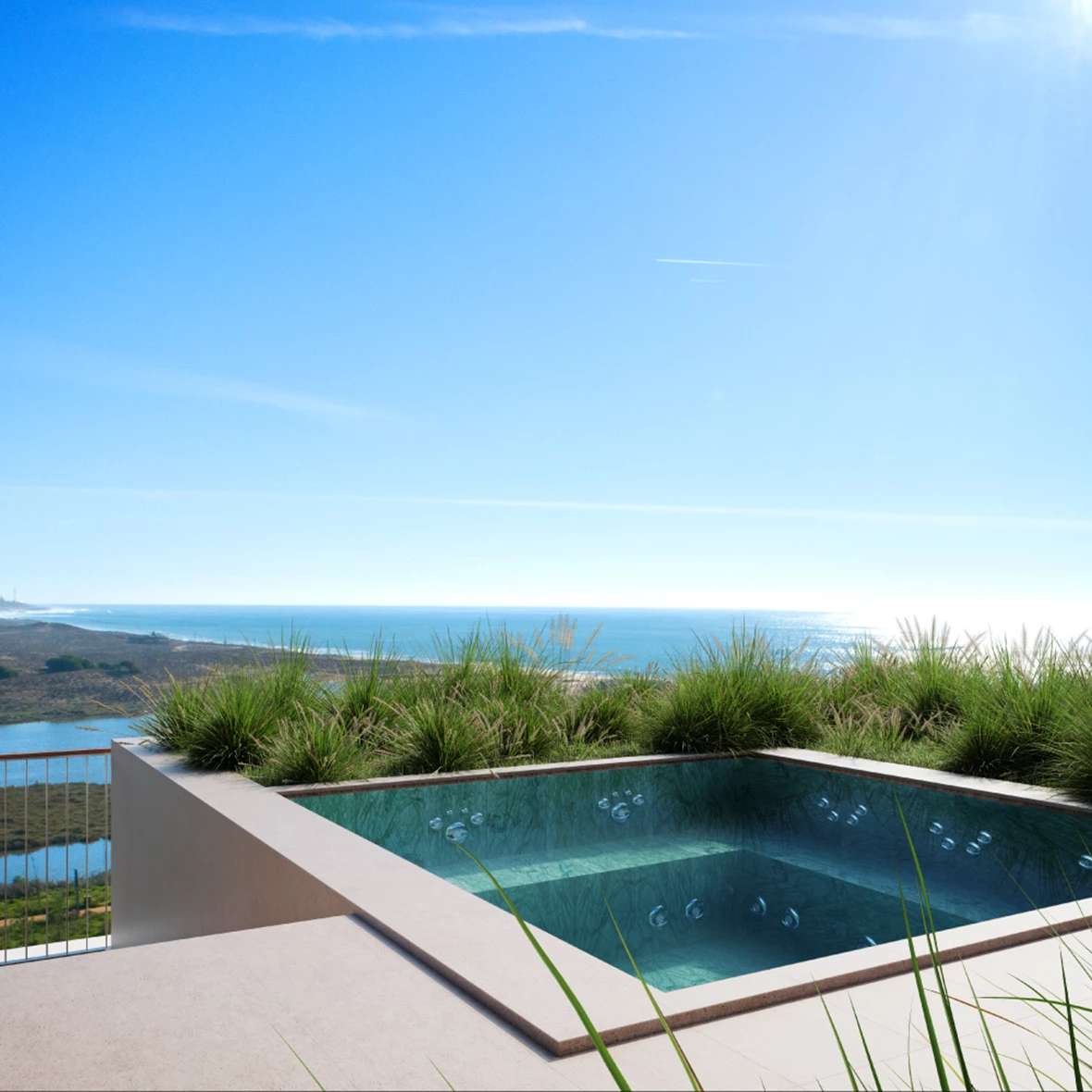 Private Swimming Pool - CGI produced by MomentumViz Studio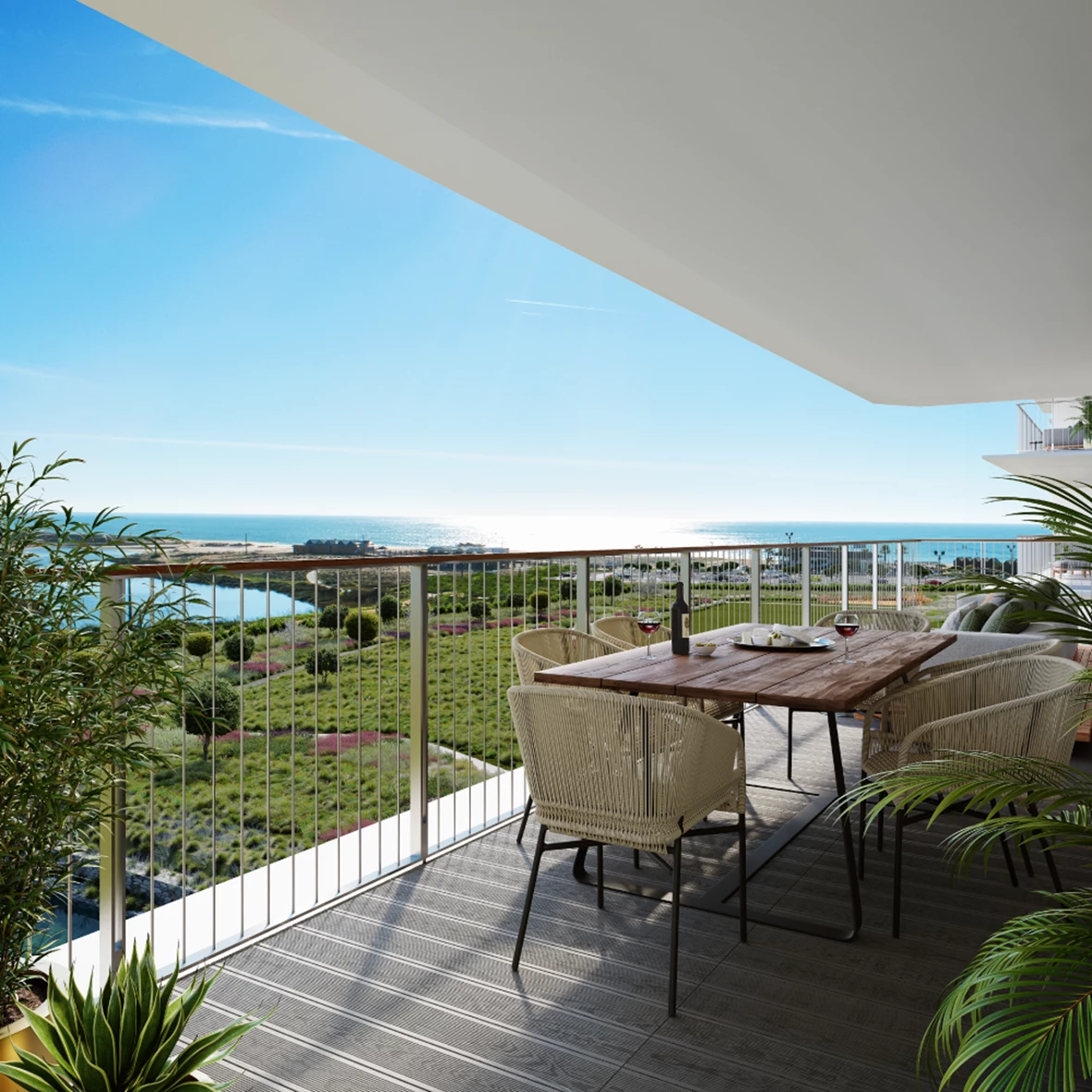 Balcony - CGI produced by MomentumViz Studio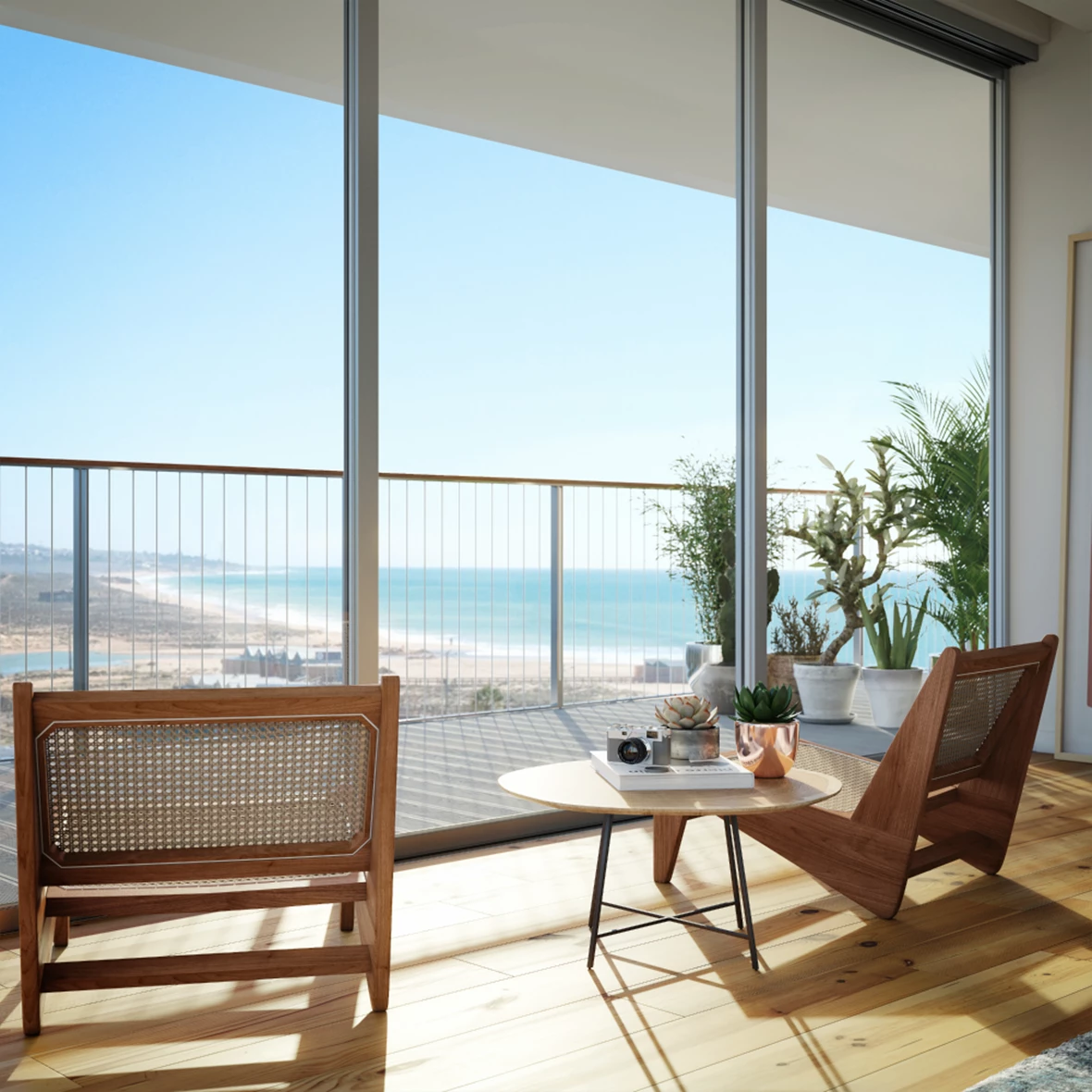 Bedroom - CGI produced by MomentumViz Studio
Built in perfect harmony with nature, the Bayline Beachfront Living has 256 luxury apartments, in buildings of up to 6 floors, and one to three bedrooms units. You can choose between apartments with private pools, or enjoy the condominium's indoor and outdoor pools.
Brochure
Project Partners
SARAIVA + ASSOCIADOS   |  Architect
CASAIS  |  Contractor
FUTURE PROMAN  |  Supervision
MILLENNIUM BCP  |  Housing Credit and Project Financing
Completion: 1st quarter of 2023
Algarve Coast Real Estate
Beachfront apartments for sale
Private condominium of sea view luxury properties, with 2 acres of gardens, indoor and outdoor pools. The property also includes a spa, gym, playing fields, private parking and concierge services.
Our luxury real estate in Algarve is situated in an exclusive development located in Armação de Pêra. A unique opportunity to have an apartment on the seashore, with direct access to the beach and with an outstanding view over the lagoon and Praia Grande.
Full of history and traditions, Armação de Pêra features historical monuments such as the Fort of Santo António da Pedra da Galé, the walls of the Alcantarilha Castle, and the Capela dos Ossos. Furthermore, its gastronomic quality and refinement has established this parish as a mandatory stop for anyone visiting the Algarve. The name of this town had its origin in the fishing tradition of the area, as the fishermen of this beach came from the small village of Pêra.
Bayline Beachfront is 50 km from Faro Airport, 10 km from Algar de Benagil, one of the Algarve's most emblematic beaches, and about 10 minutes from one of the region's most enchanting golf courses. On the main seafront boulevard you will find exceptional restaurants with fresh fish and seafood, and it is also only 8 minutes away from Zoomarine, one of the Algarve's main tourist attractions.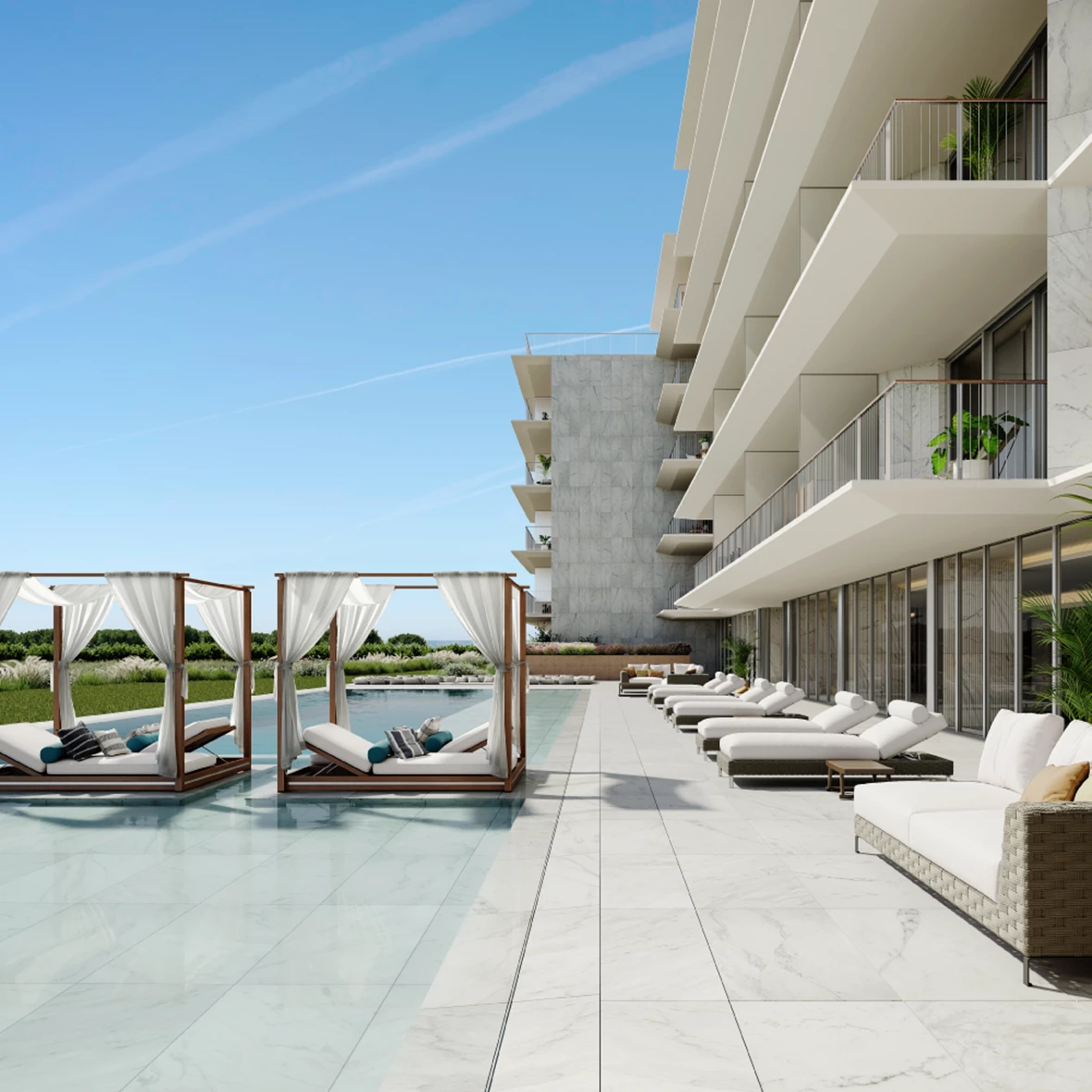 Swimming Pools - CGI produced by MomentumViz Studio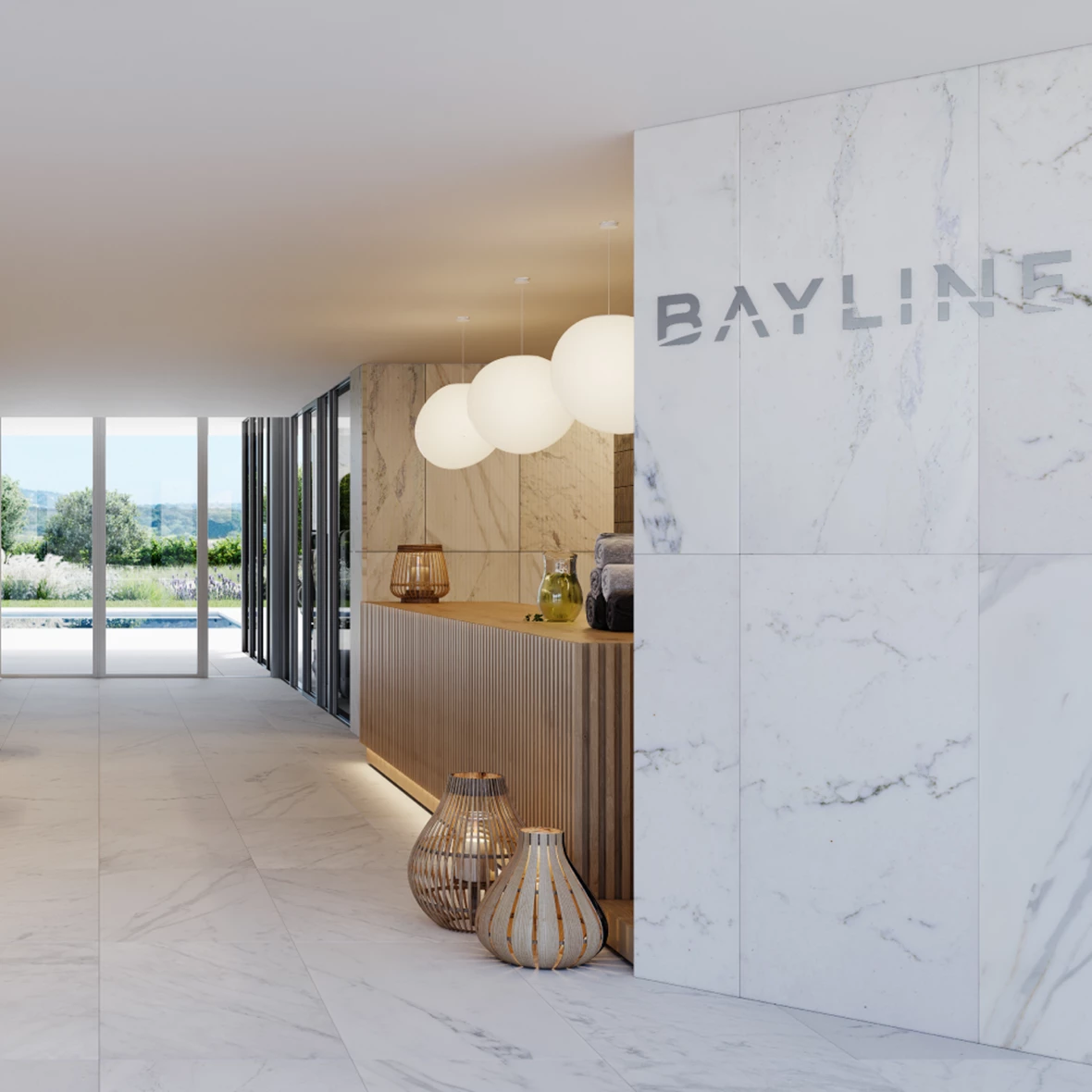 SPA - CGI produced by MomentumViz Studio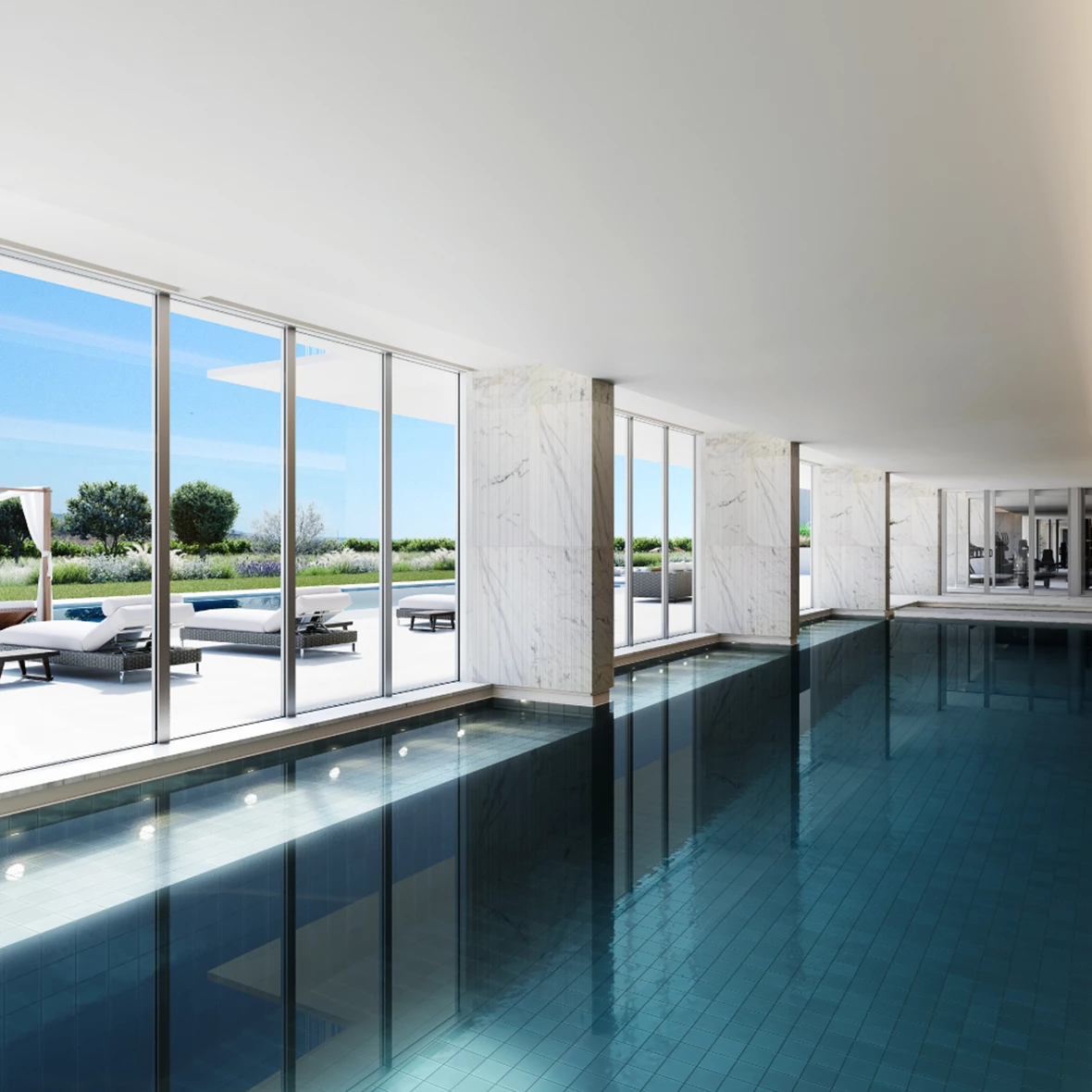 SPA - CGI produced by MomentumViz Studio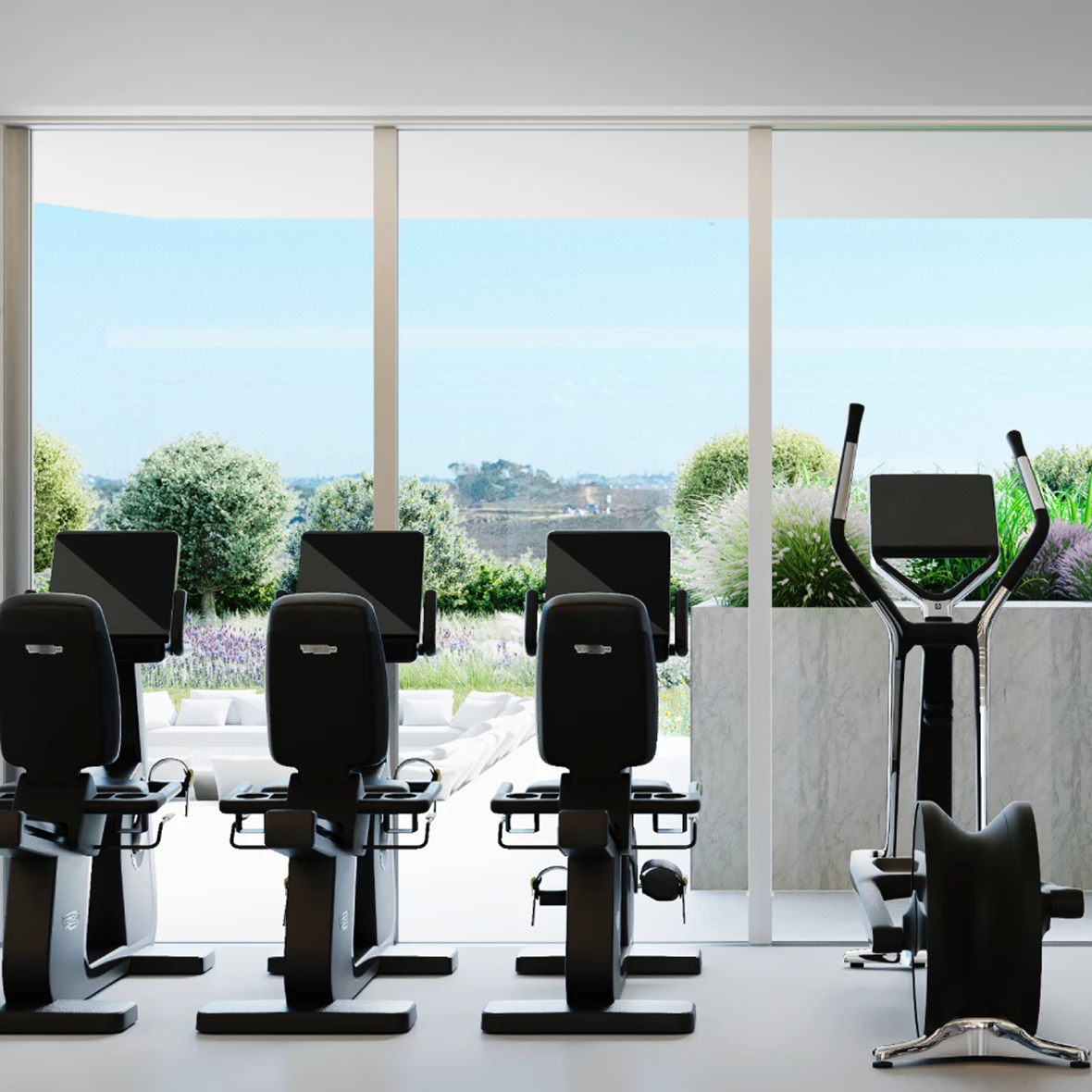 Gym - CGI produced by MomentumViz Studio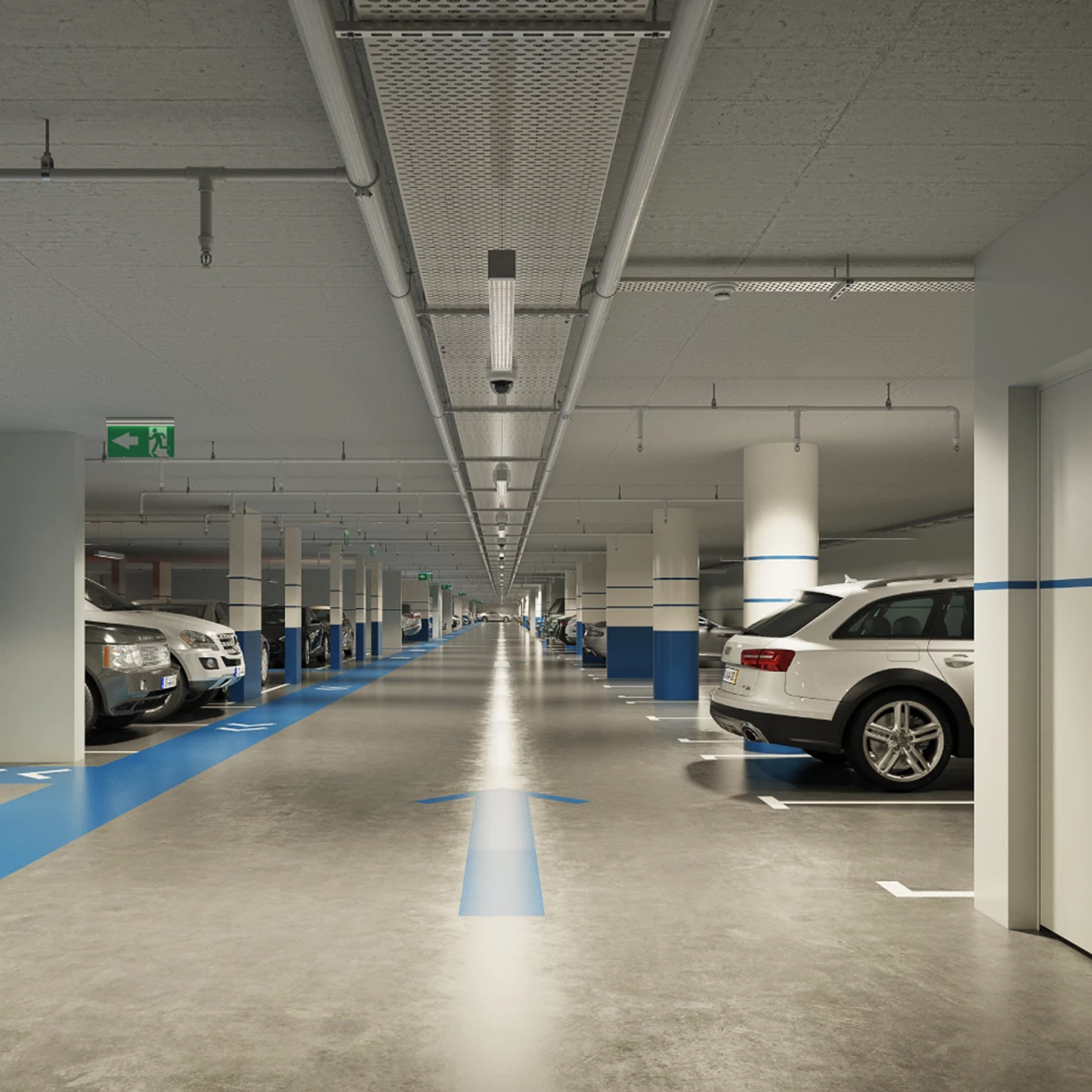 Parking - CGI produced by MomentumViz Studio
For Sale
| Reference | Typology | Floor | Covered Area | BALCONY AREA | TERRACE AREA | Parking | Price | Plans | |
| --- | --- | --- | --- | --- | --- | --- | --- | --- | --- |
| BAY_B2.1_CU | T2 | 2 | 103.57m2 | 10.79m2 | 0m2 | 1 | RESERVED | | |
| BAY_B2.1_CX | T1 | 2 | 60.56m2 | 15.14m2 | 0m2 | 1 | RESERVED | | |
| BAY_B2.1_I | T2 | 0 | 93.56m2 | 0m2 | 77.54m2 | 1 | RESERVED | | |
| BAY_B2.2_BC | T1 | 1 | 76.05m2 | 12.19m2 | 0m2 | 1 | SOLD | | |
| BAY_B2.2_L | T2 | 0 | 106.43m2 | 0m2 | 27.56m2 | 1 | SOLD | | |
| BAY_B2.3_FC | T2 | 3 | 113.9m2 | 9.47m2 | 0m2 | 1 | SOLD | | |
| BAY_B2.3_N | T3 | 0 | 162.18m2 | 0m2 | 60.9m2 | 2 | 825 000€ | | |
| BAY_B2.3_P | T1 | 0 | 91.5m2 | 0m2 | 17.68m2 | 1 | SOLD | | |
| BAY_B3.1_DG | T2 | 2 | 119.54m2 | 11.46m2 | 0m2 | 1 | SOLD | | |
| BAY_B4.3_BT | T2 | 1 | 93.54m2 | 11.04m2 | 0m2 | 1 | SOLD | | |
| BAY_B4.3_BV | T1 | 1 | 60.53m2 | 15.14m2 | 0m2 | 1 | RESERVED | | |
| BAY_B4.3_DQ | T2 | 2 | 103.61m2 | 7.58m2 | 0m2 | 1 | SOLD | | |
| BAY_B4.3_DT | T1 | 2 | 60.53m2 | 15.14m2 | 0m2 | 1 | SOLD | | |
| BAY_B4.3_X | T2 | 0 | 113.36m2 | 0m2 | 33.12m2 | 1 | SOLD | | |
| BAY_B5.1_AC | T1 | 0 | 60.51m2 | 0m2 | 29.46m2 | 1 | SOLD | | |
| BAY_B5.1_BY | T2 | 1 | 113.36m2 | 31.3m2 | 0m2 | 2 | SOLD | | |
| BAY_B5.1_FW | T1 | 3 | 60.51m2 | 15.14m2 | 0m2 | 1 | SOLD | | |
| BAY_B5.1_HS | T2 | 4 | 93.4m2 | 11.04m2 | 0m2 | 1 | SOLD | | |
This is the sample list of some of the units available, contact us to know more.
Get in touch
Would you like to learn more about our luxury apartments? Give us a call or fill up the form below. We will be in touch shortly.
Error
Não foi possível proceder ao envio da sua mensagem.
Por favor, volte a tentar novamente.
Success
Your message was successfully sent.
We will get back to you as soon as possible.
The closest airport (Faro) is just 40 minutes away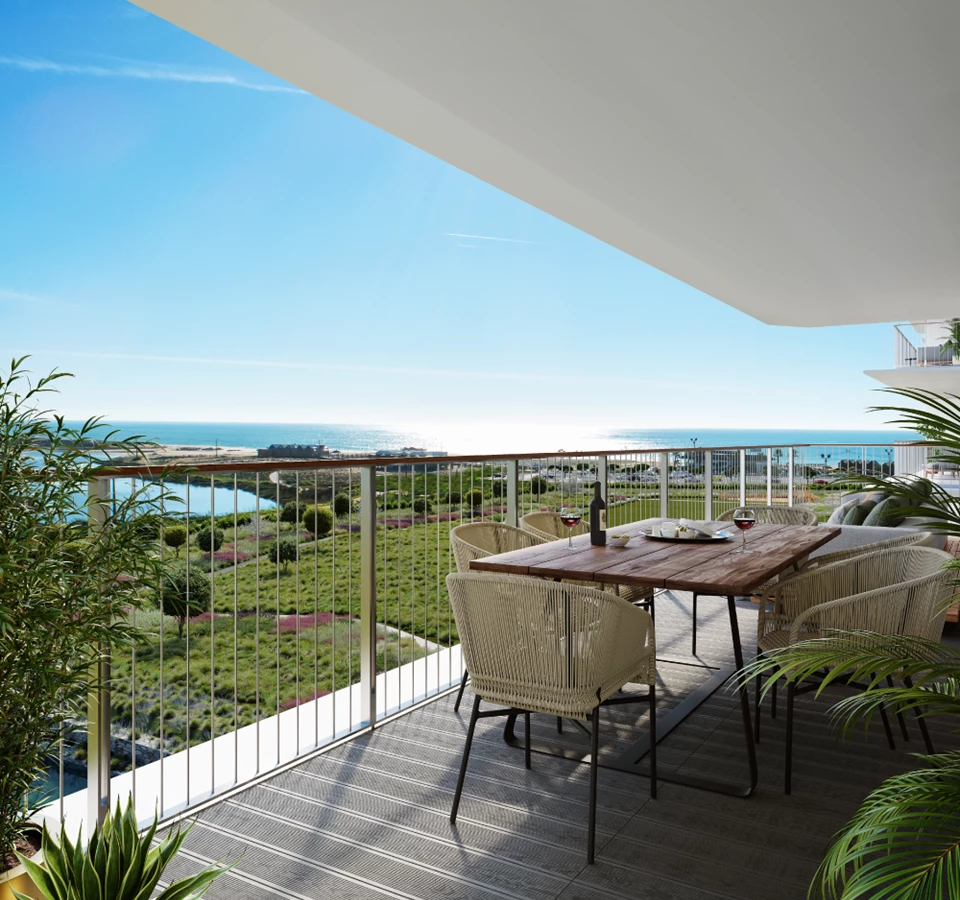 Area
These luxury properties in the Algarve occupy 2 hectares of land, facing 6 km of beautiful golden sand accompanied by a calm blue sea. Between the lagoon and Praia Grande, you will find a unique composition of blue and green landscapes.
The bay of Armação de Pêra extends for about 7 kms, surrounded by protected nature reserves and beautiful golf courses.
Located 15 km from Albufeira, the village of Armação de Pêra is known for its long stretches of sand and its beautiful beaches, and also for its mild Mediterranean climate, making it the perfect place to be at any time of the year.
The luxury houses of the Bayline Beachfront Living condominium will be ready to debut in 2022, and are characterised by contemporary architectural lines, in a project that aims to integrate with the landscape without losing its integrity.
From the outside, you can see the modern lines, the contrast between terraces and large windows, designed with the maximum use of all angles of the privileged views of this sea view property in mind.
The choice of luxury materials and finishings transform each of these flats into spaces of excellence, refinement and sophistication.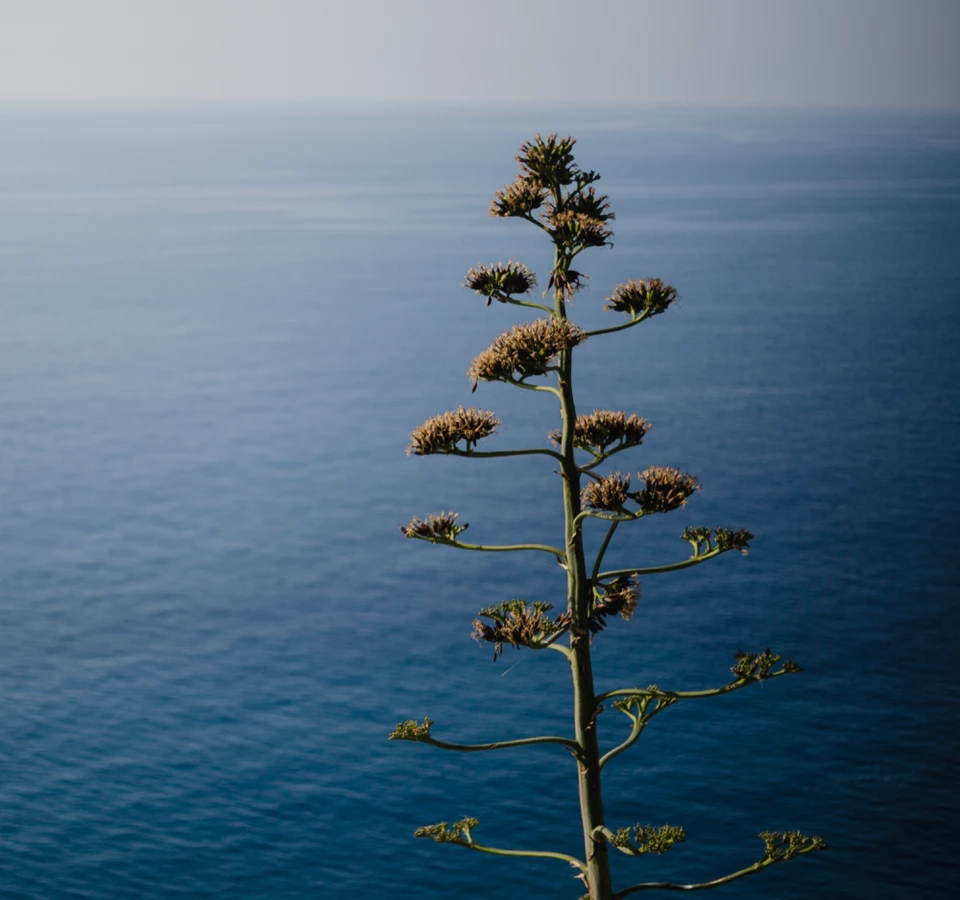 Discover the area
Around this area you will find some of the most beautiful beaches in the Algarve, just minutes away from your new sew view apartment. This is the perfect region for nature lovers, with unending caves and cliffs along its shores and paradisiacal beaches like Praia da Marinha and Praia dos Salgados.
At the Municipal Market of Armação de Pêra you will find the best of the Algarve's authenticity in regional and fresh products. On the other hand, Aqualand Algarve - a water park with a wide variety of water slides and attractions of its own - or venture out to Salgados golf course, exploring the nature and animals that are part of this course.
You will also discover a wide range of restaurants and bars in this area, which is guaranteed to become your favorite corner of the Algarve.
Highlights include the fresh fish restaurants in the village of Praia dos Pescadores, as well as the Casa de Pasto Zé Leiteiro, where you can enjoy the fish and seafood rodízio. You will also find several bars, like Pedro's Bar, where you can enjoy a late afternoon cocktail while watching the magical sunset of Armação de Pêra.
The Ocean is Your Living Room
The bay of Praia Grande de Pêra extends for about 7 kms, most of them alongside Lagoa dos Salgados, protected nature reserves and golf courses.
An environmental paradise on your doorstep.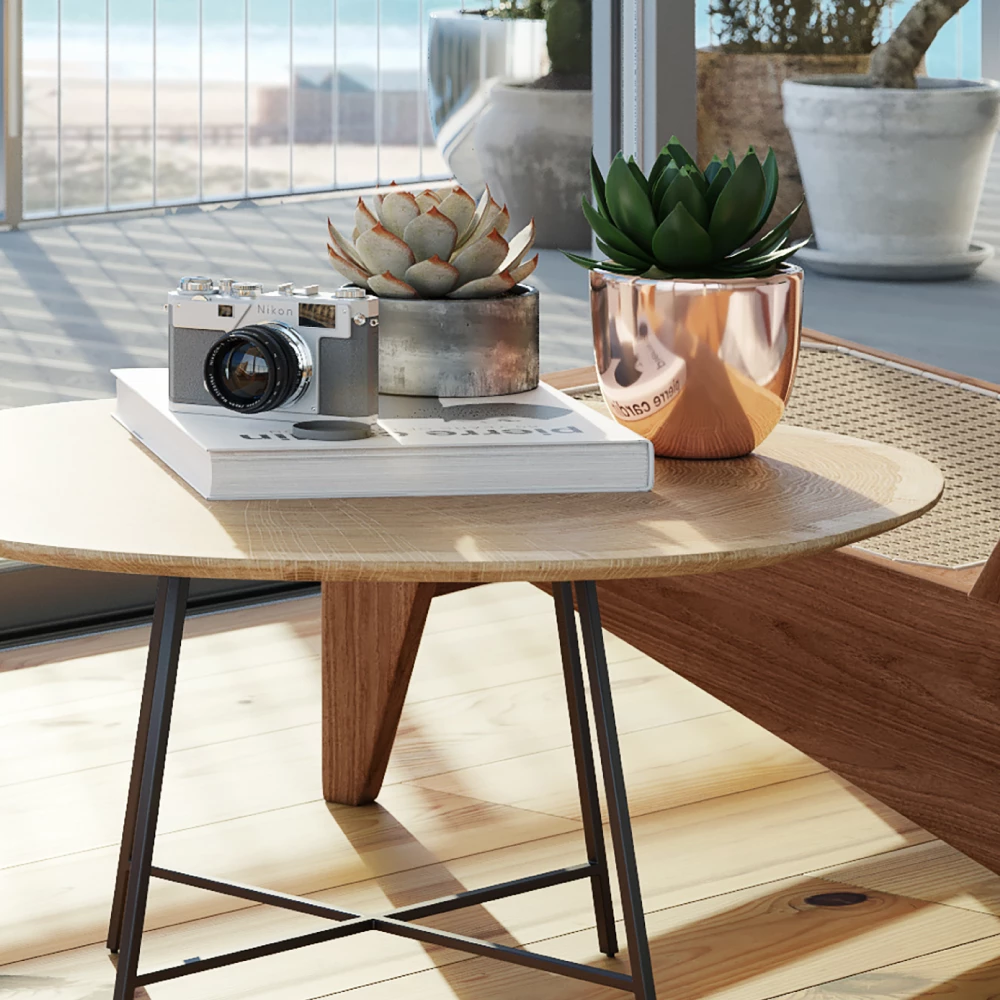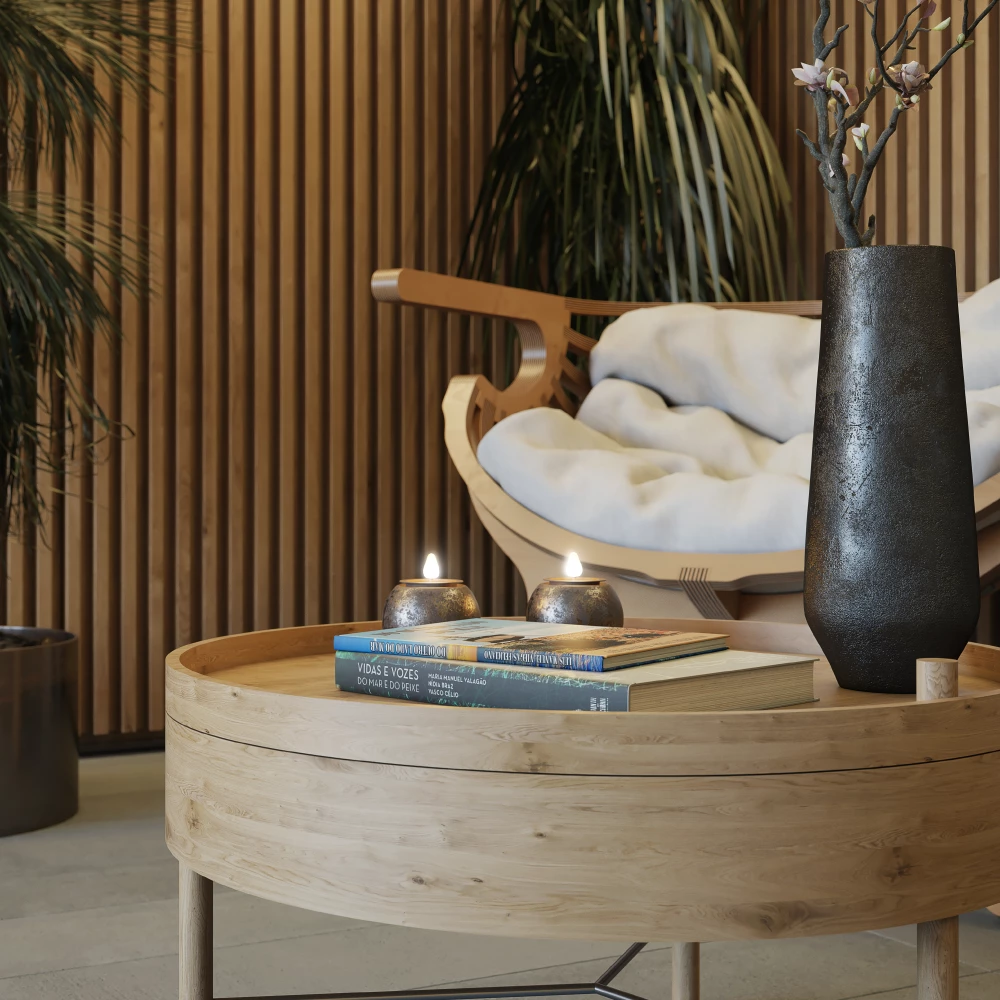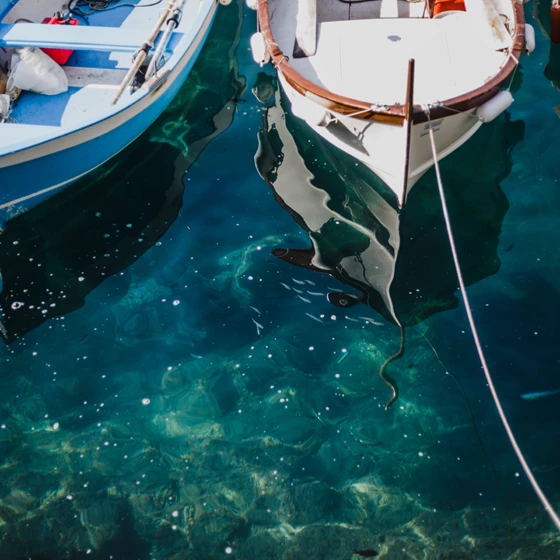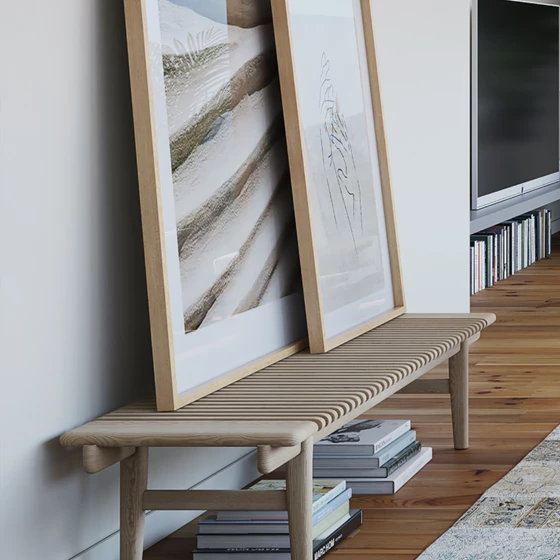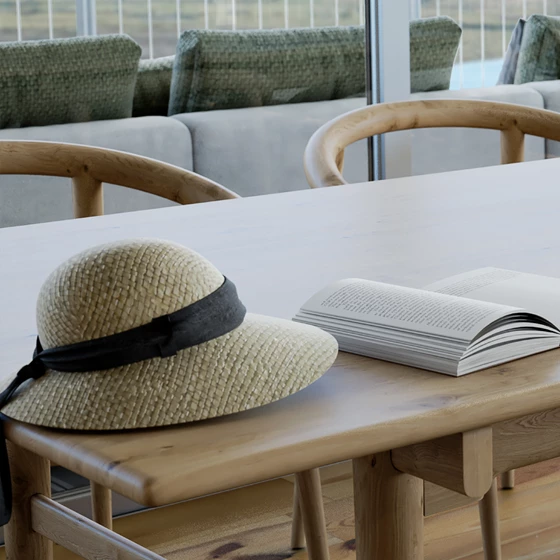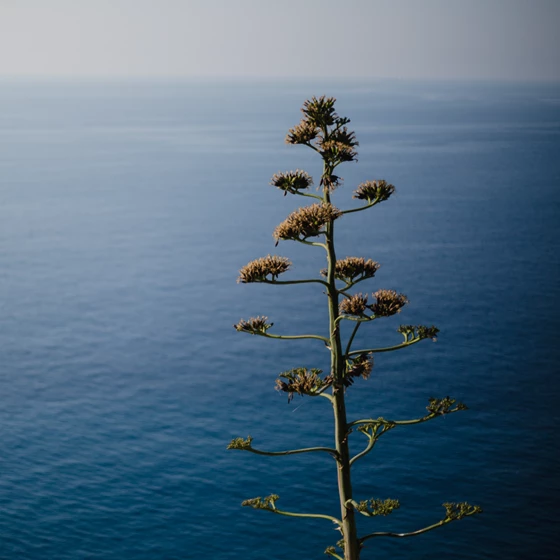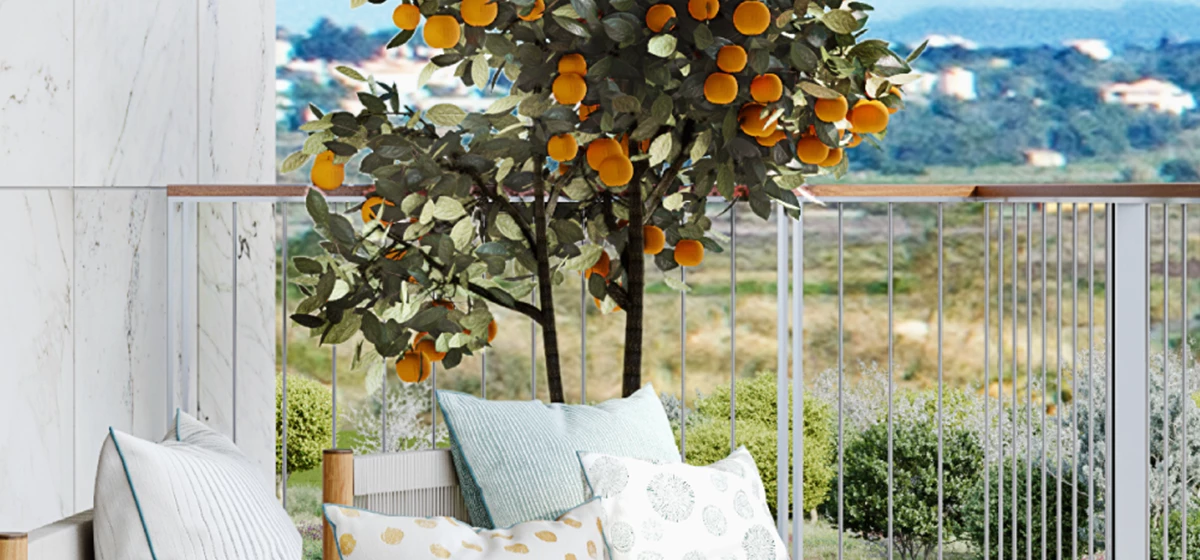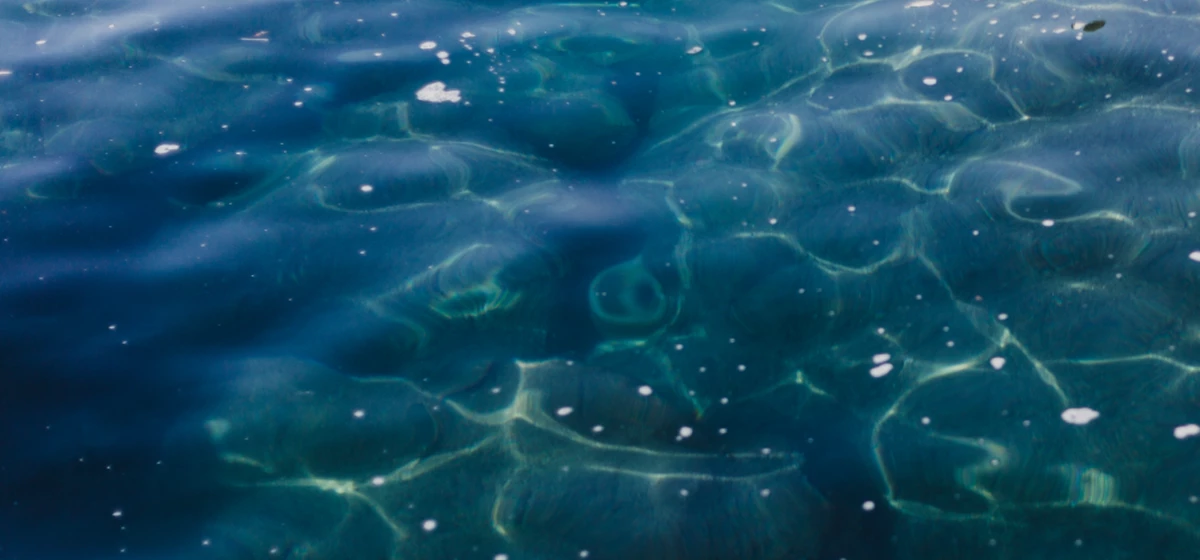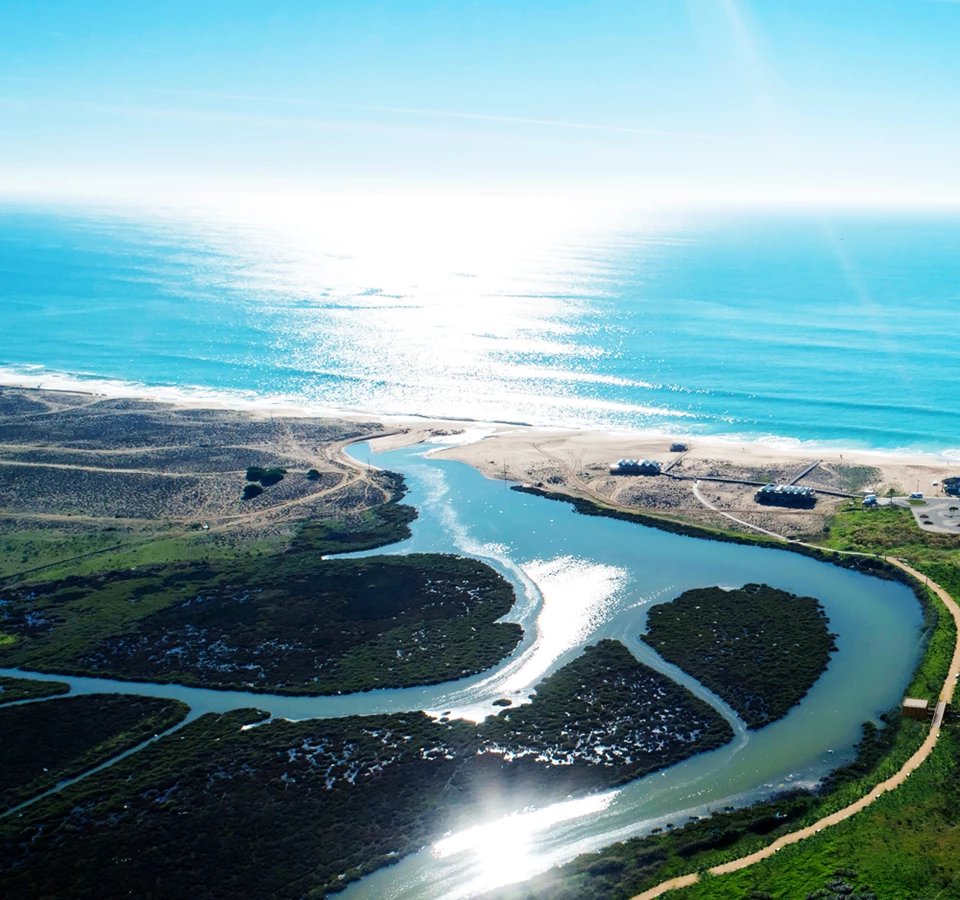 A Privileged View Over the Sea
Bayline is situated in Armação de Pêra, is a unique luxury development, and one of the last opportunities to own a beachfront property in the Algarve with sea view and with direct access to the beach. The breathtaking views from your balcony, overlooking the Lagoa and Praia Grande, create a relaxed and unique atmosphere.
BEACHFRONT LIVING 
Imagine waking up in your new luxury apartment overlooking 6 km of golden sand, the sea and the beach. Open your doors and enjoy the way Lagoa dos Salgados feeds into Praia Grande, watching the blue of the sea merge with the green of nature, in a unique combination that is a privilege only you can witness.
Where the lagoon meets the beach…
Blessed by the sun almost all year round, Armação de Pêra is a unique town where the ocean, the lagoon and nature merge together in an unusual landscape at one with the surroundings. Its beaches – some of the longest in the Algarve – boast the Blue Flag, signifying environmental excellence, safety, wellbeing, support infrastructures, information to users and environmental awareness.
Go with the flow...
Armação de Pêra is considered one of the most  biodiverse areas of the Algarve coast, filled with flora and fauna, including innumerable aquatic birds such as the large grey heron or tiny sandpipers. Bayline's beachfront luxury apartments are surrounded by nature - and they're part of it.
Enduring traditions...
Armação de Pêra started life as a fishing village. At dawn you can see the fishermen, mariners famous for their expertise and bravery, come back to port in their brightly coloured boats from yet another hard day's work. 
A land of unique flavours...
Not more than a few steps away from this luxury beachfront real estate, you will find terraces and restaurants to suit all tastes, walking along the beach. Cockles and clams are excellent appetisers whilst fish still fresh from the sea is eaten with Algarve potatoes and the smell of roasting meats can be scented from afar. The typical Dom Rodrigo sweets and fresh fruit lend an original touch to end any meal. 
Mingle with the local culture…
During the summer the streets are crowded, many drawn by the festivals. Dance, music, art and gastronomy are the inescapable ingredients that reflect the culture and encourage convivial exchanges between tourists and local residents.
Seize the day in harmony with nature...
Go diving to see a diverse range of marine creatures; birdwatchers can thrill at the sighting of the birds that live here for part of the year.
The spacious landscaped gardens invite you to a game of golf with friends and for bicycle rides. At sea, surf, stand-up paddle boarding and canoeing offer a different way to spend an enjoyable day.
A privileged view over the sea...
Bayline, in Armação de Pêra, is the only residential resort in Algarve facing the sea and practically on the beach. The lagoon and Praia Grande offer breath-taking views that enfold the verandas in a unique and relaxed ambience. Don't miss out on investing in a rare chance to own a luxury beachfront apartment.
Unique and exclusive…
Thoughtfully designed for wellbeing and a unique lifestyle, Bayline is a private luxury condominium with 2 hectares of gardens, indoor and outdoor pools, spa, gym and games court. It also offers a concierge service and private parking. 
Inspired By Art, Designed for Living
Vanguard Properties is one of Portugal's largest real estate residential developers. It has a portfolio of 22 projects, with 1.027.781 sqm above ground, in Lisbon, Algarve, Oeiras and Comporta, and investments of 1.215 million euros.
Explore our Portfolio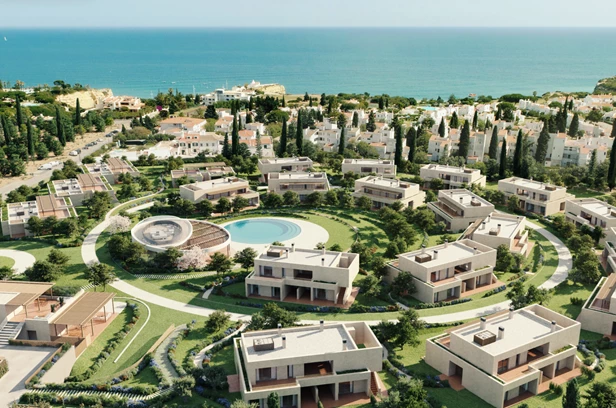 White Shell
Take a Dive in The Ocean and Relax
Explore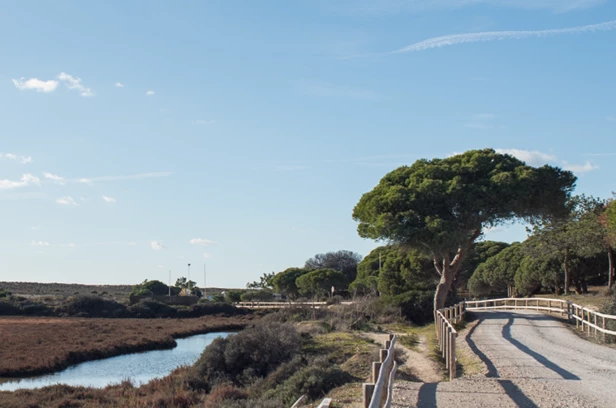 The Shore Residences
Time is Precious
Discover