Portugal Real Estate
Explore our Portfolio
Use the filters below to explore our projects
Frequently Asked Questions
Tax Incentives DLRR - Deduction for Retained and Reinvested Profits RFAI - Fiscal Regime of Investment Support SIFIDE II - System of Tax Incentives for Research and Business Development CFEI II - Extraordinary Tax Credit for Investement II Residence Permit for Investors Entrepreneur Visa (D2) - Residence permit for entrepreneurs. Startup Visa - Offers a residence permit for non-EU citizens who want to open innovative companies in the country. Golden Visa - For those interested in investing in a company and generating jobs, this is the best ideia. You can calculate the income tax in Portugal in this calculator.
1. Portugal has the mildest climate in Europe. Most of the territory offers temperatures above 4°C during winter, especially in the southern region of the country, where temperatures can reach 18°C. Living in Portugal is having 290 sunny days during the year. 2. According to the Global Peace Index (GPI) 2022, Portugal was ranked as the 6th safest country in the world and 5th in Europe. 3. Portugal is ranked 12th in the world according to the Quality of Life Index, which takes into account the cost of living, the Sustainable Development Goals, levels of freedom and happiness, acceptance of migrants, and environmental performance. 4. There is a perfect balance between urban life and contact with nature. Lisbon and Porto are the best places to live in Portugal if you want to have a good access to public transportation, health system, education, etc. while being able to recharge in nature. 5. In TasteAtlas Awards: World's Best Cuisines, Portugal gastronomy comes in at number 13 out of 95 countrys. 6. Living in Portugal means having access to a good public health system and quality educational system. Ideal for families and retirement. 7. Portugal is rich in history and remarkable architectural landscapes. Each region has a typical characteristic, but all of them form their culture based on a lot of music, typical festivals, food, wine, decorated tiles, and religion.
The cost of living in Portugal's interior cities, while being a couple with a good, middle-class wage, may get by on about €1,700 per month, whereas a couple in Lisbon can get by on €2,000 or more per month. If you're single, you may live in Lisbon or Porto for €1,200 a month and much less in the more sedate areas of Portugal. Do keep in mind that Lisbon's prices are rising very swiftly. If you make more money, you'll be glad to know that you can easily live anywhere in the nation for as little as €3,000 a month, and there are a ton of high-end, luxurious activities and houses available for purchase. Compare your current cost of living with Portugal's in Numbeo.
According to EY, Portugal reached the 8th place of the main investment destinations in Europe, moving up two places in the ranking and growing 30% compared to 2020. Strategic Location - One of the European nations with the closest proximity to the U.S. - 3‐hour time difference from Brazil and Russia. - Same time as UK and Ireland. - Daily flights to major European cities. Attractive Consumer Market - Excellent and privileged commercial ties between Mozambique, Angola, and Brazil. - South and Central America potential. - Portugal is a member of the European Union, wich means common currency and free movement and trade within all member states. Facilities and Resources - Ranks number one among EU countries in terms of public services online (European Commission). - Portugal has world renowned logistics and infrastructure in rail, airways and sea, both for passengers and cargo. - High potential in geological resources. - The workforce in Portugal is highly skilled and the costs for hiring employees are lower compared to other countries. Strong tax incentives are provided by the Golden Visa program for investors seeking Portuguese residency. A residence permit known as the Portugal Golden Visa is given to non-EU nationals who have made sizable investment in Portugal. Real estate purchases, capital expenditures, and job creation are a few examples of the best investments. This is why buying a property in Portugal is a good investment.
According to the INE (National Institute of Statistics), in terms of Portugal's property market, 43,544 residences were sold during the first quarter of 2022. Compared to the same period in 2021, this is a 25.8% increase. Dwellings in newly constructed structures saw slower price growth than finished housing. Compared to the fourth quarter of 2021, prices increased by 4.4% and 1,8%, respectively, and over the year - 13.6% and 10.9%. In the first quarter of 2022, 2,556 properties were bought by foreigners. A total of 842.2 million euros worth of transactions were made. For additional information on the subject, you can also read this report about the Real Estate Market in Portugal. Portugal's economy is expected to maintain its development trajectory, according to estimates. Therefore, a bright future for real estate is anticipated.
There are a few benefits of the special tax regime for Non-Habitual Residents in Portugal (NHR): - A 20% special tax rate that applies to income from "high value-added activities" that is earned through employment or self-employment. - Tax exemption (with advancement) on income from overseas sources (such as salary, rent, capital gains, interest, dividends, and other investment income), if certain requirements are met. Most of the time, capital gains on the sale of securities are subject to a 28% flat tax. - 10% flat tax is applied to all pension payments from pension funds and other retirement plans, as well as pensions received from foreign sources. - A person may take advantage of this regime for a period of ten years beginning with the year of his or her registration as a tax resident in Portugal. - A tax deduction for gifts or inheritances made to a spouse, children, or other direct family members. Due to the territoriality laws, inheritance or gifts to other people will either not be taxable or be subject to a flat 10% stamp tax rate. - There is no wealth tax and there is no fee for sending money outside of Portugal. - A favorable tax structure for people starting their own business in Portugal. - Pensions and other life insurance products, particularly unit-linked policies, may enjoy favorable tax treatment, which could lower the overall tax burden on the income received. - Portugal benefits from the non-discrimination laws of the EU and has ratified more than 60 double taxation agreements, providing intriguing options in a tax-friendly setting. You can learn more about the Non Habitual Resident tax regime here.
We offer a range of options for those looking to purchase property in this beautiful country. Here's everything you need to know about buying a house in Portugal with Vanguard: Simply get in touch with us! You can do this by filling out a form on our website, contacting our commercial VP directly, or by spotting our outdoor advertising. Once we have your contact information, one of our expert representatives will guide you through the entire process. In terms of costs of buying a house in Portugal, there are various fees to consider, including transfer tax, stamp duty, notary fees, and legal fees. However, our team will provide you with a comprehensive guide to help you make an informed decision. We understand that buying a house can be a significant investment, which is why our team is dedicated to providing you with all the support and guidance you need to find your dream property in Portugal, ensuring a safe and enjoyable experience and guarantee your complete satisfaction.
One of the most popular residency-by-investment programs in Europe has proven to be the Portugal Golden Visa program, which was introduced in 2012. The program offers non-EU investors a way into Europe by granting them residency in Portugal and, after five years, Portuguese citizenship. This offers free travel within the Schengen Area of Europe and permits investors and their families to reside, work, and study in Portugal. The Chinese and Brazilians were at first the biggest fans of the scheme. Since then, though, the program has changed, and applications now come from all around the world. The South Africans, Turks, and Americans were making good use of the plan in 2020. Portugal has benefited greatly from the Golden Visa program, which has attracted investments worth €5.7 billion since 2012. This demonstrates how the Golden Visa has recently contributed to an increase in foreign investment.
For access to the Portugal Golden Visa experience, there are some options, documents and requirements: - Purchase residential property worth at least €500,000 (or €350,000 if investing in a rehabilitation project) in a selected interior region of Portugal. - A 20% discount will be given if the residential property is situated in a recognized "low density" region. - Purchase commercial property worth at least €500,000 (or €350,000 if investing in a rehabilitation project) anywhere in the nation. A 20% discount will be given if the business property is situated in a "low density" area. - Purchase residential and commercial property worth at least €500,000 (or €350,000 if investing in a rehabilitation project) anywhere in the autonomous islands of Madeira and the Azores. Investment discounts are not available in Madeira or the Azores because the entire islands are categorized as high density. - Make a minimum investment of 350,000€ in an approved Investment Fund. - Deposit at least 1 million in a bank account in Portugal. - Purchase shares in a Portuguese firm worth at least 1 million or invest at least the same amount. - Create at least ten new jobs for Portuguese citizens. - Spend a minimum of 350,000€ on technological or scientific research projects at academic institutions. - Contribute at least 250,000€ to the restoration of Portuguese culture or the arts. Learn more about the Golden Visa here.
Location, good access and unobstructed views, spacious areas, contemporary architecture, design and unquestionable quality, which values the natural light and the surroundings, and a set of equipment, some of which unprecedented in residential projects in Portugal, are demonstrative of the positioning of Vanguard Properties in the Portuguese real estate market. The projects with Vanguard Properties signature go beyond the expectable, featuring stunning luxury apartments, villas and private condominiums. They are a lifestyle proposal in which all aspects, from architecture to interior design, through the art pieces present in common areas, work together for the same purpose: to provide a unique experience and simultaneously increase the value of the buyers' investment.
Upstay - a company of the Vanguard group, offers a unique experience in the purchase of real estate, adapted to all wishes, through highly specialized professionals and in constant training according to market changes, always with the support of the project team of Vanguard Properties. The steps to buying a house will be simple and uncomplicated with our real estate mediation. We accompany our customers throughout the buying process until its completion, always with the guarantee of the highest professionalism. It is in our DNA to satisfy the wishes, dreams and needs of each of our clients to ensure that they are met. We value humanized service and building relationships of extreme trust and proximity, always focusing on the common goal.

Get to know our premium and exclusive services
UPSTAY is a Vanguard Properties group company focused on estate agency/realty. We aim to be the gold standard based on our solid knowledge of the real estate sector. Our mission is to provide an exclusive service to our clients, guaranteeing that each client gets the advice and assistance they need throughout the entire acquisition process. We work with a well-established network of specialists, including engineers, builders, architects, and designers, as well as legal, financial and tax specialists.
Discover our services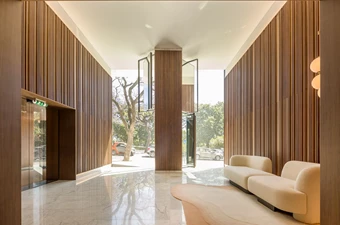 exclusive service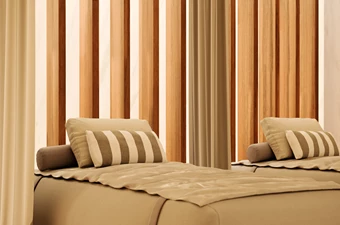 Details