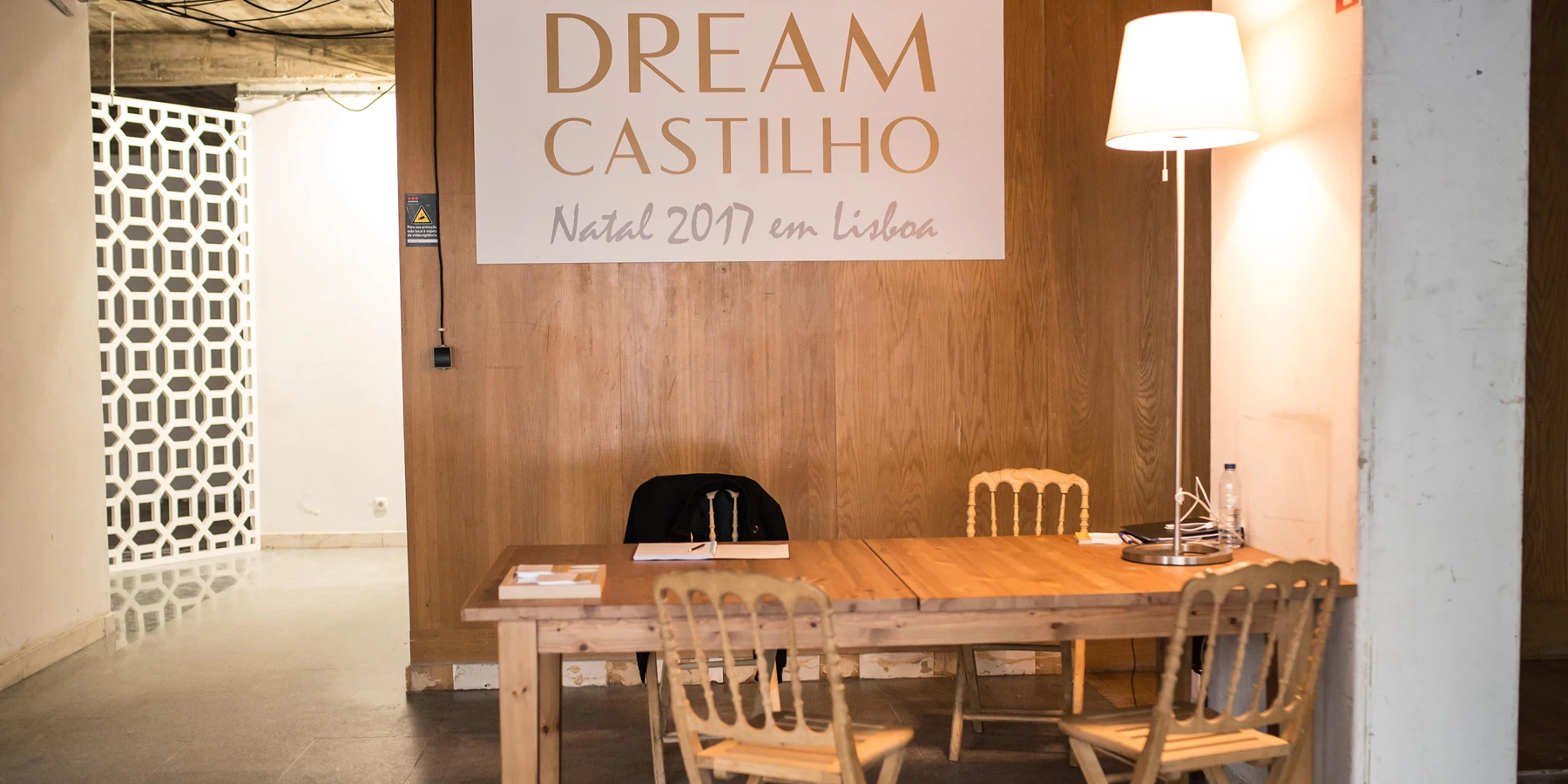 In November 2017 Vanguard Properties held the Dream Castilho exhibition, inviting eighteen architects and decorators to create a Christmas concept. It was a cultural event at Castilho 203, Lisbon. The opening at Castilho 203 was attended by over 880 guests and was a huge success. Throughout the exhibition, over 1500 visitors had the opportunity to visit the exhibition.

 

In the heart of the city, wrapped around the town... and with views of the city...
It is the largest exhibition of Christmas trees that Lisbon has ever seen!

Sixteen teams of interior design and professional decoration were invited to create the Christmas tree "to delight" in a show that takes place in one of the 14 floors of the Rua Castilho Tower, the CASTILHO 203.

 

The exhibition DREAM CASTILLO exalts the charm of a premium location in Lisbon and "with one foot in the past and the other in the future," confirms the emerging moment of creativity experienced in Lisbon. Before becoming a singular luxury residential tower with a 360-degree view over Lisbon, the destination CASTILHO 203 celebrates lifestyle, tradition and the explosion of new aesthetic that populate the Portuguese capital.

 

In the Dream Castilho participate architects and decorators such as Ana Cordeiro, Casa do Passadiço, Catherine Cabral, Conceitos de Arte – João Urbano, Manuel Arez and Pedro Espírito Santo, Critério – Sónia Alexandre and João Canteiro de Sousa, Ding Dong, Dino Gonçalves, Elsa & Fernando Hipólito, Insight – Paula Gomes e Sílvia Ramos, Isabel Pires de Lima, Leonor and Mariana Romba, Miguel da Cunha, Pedro Guimarães, Pura Cal, Rita Salgueiro e Sílvia Costa and also the visual artist João Figueiredo and the sculptor Miguel A. Rodrigues.