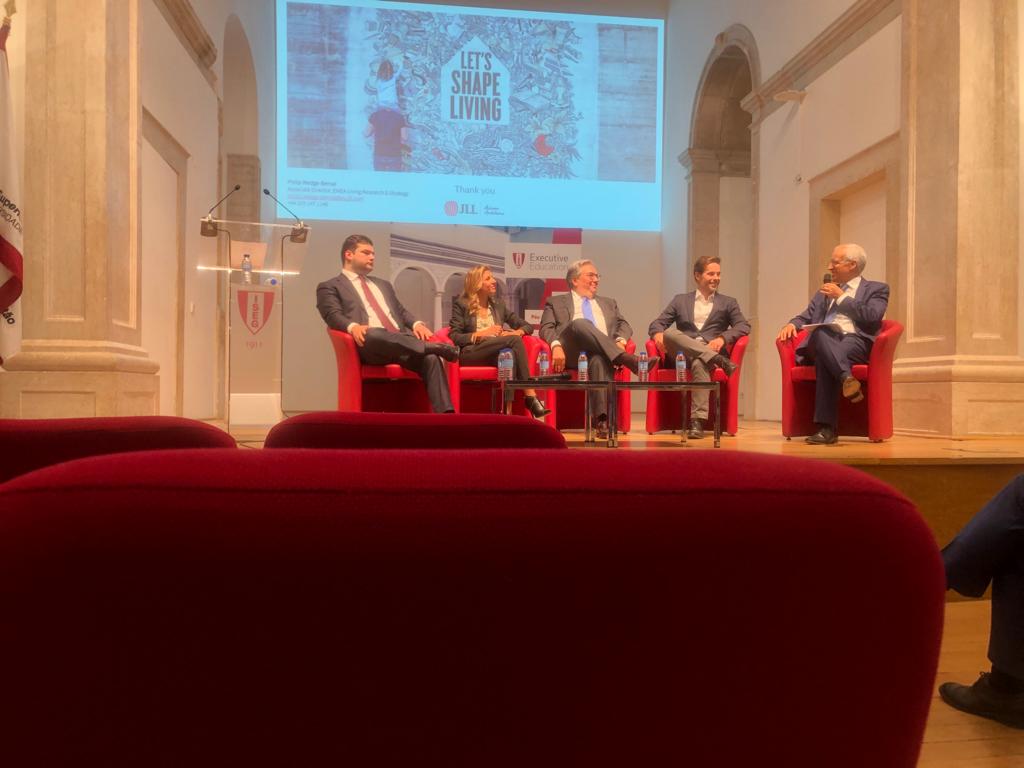 On the 25 th of October ISEG hosted the 28 th ERES Industry Seminar, jointly organised by the European Real Estate Society (ERES) and ISEG. During this event the assistance had the opportunity to update your knowledge with world-class speakers in Real Estate.
On session Session 1 with the topic The international investment in the residential property. Philip Wedge-Bernal - Senior Analyst - EMEA Residential Research at JLL presented a most interesting presentation followed by a panel discussion with Ricardo Veludo (Lisbon City Council), Patrícia Barão (JLL) and José Cardoso Botelho (Vanguard Properties). Panel Moderator: Prof. Dr. João Carvalho das Neves.

After the event Prof. Carvalho das Neves, stated:

"ISEG and I personally appreciate your sharing and the rest of the panel members. Please note that we have received high praise from all ERES board members and many participants who have come to me for their appreciation. Panel members can be happy for all these appreciations. Thanks for all of that."