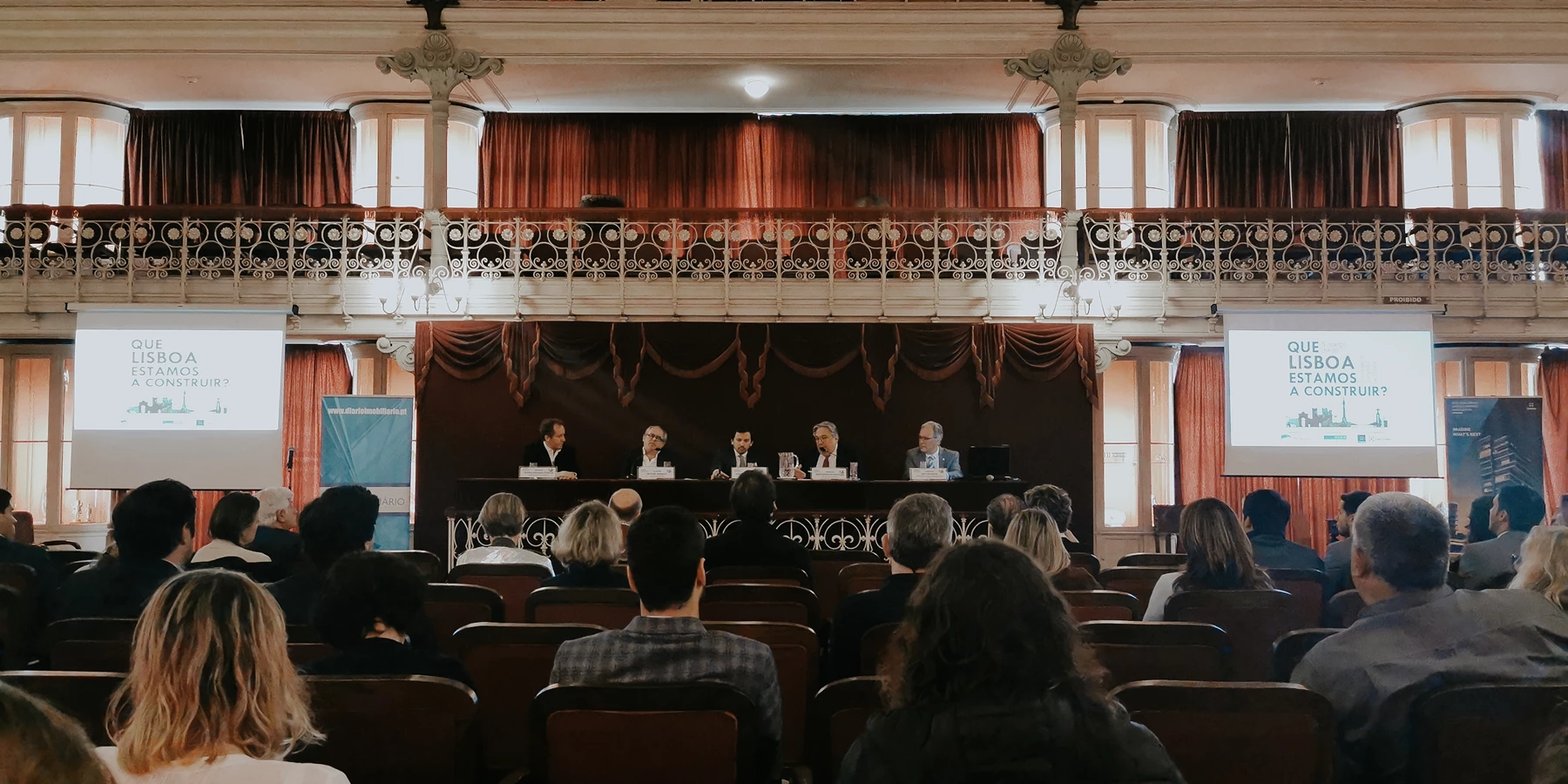 Conference "Que Lisboa Estamos a Construir?" took place in Sociedade de Geografia de Lisboa
 

Conference "What Lisbon are we building?" took place in Sociedade de Geografia de Lisboa.

The 1st Edition of the Conference "Cidades do Futuro" organized by Diário Imobiliário Newspapper took place at Sociedade de Geografia de Lisboa, with the focus of understanding how the real estate market is contributing to make Portuguese cities more ecologically efficient and sustainable.

 

The Conference was attended by the Secretary of State for Housing, Architect Ana Pinto, the moderator Hugo Santos Ferreira, Executive Vice President of APPII and Fernanda Pedro, Director of Jornal Diário Imobiliário as the participation of experts in the area including José Cardoso Botelho, Vanguard Properties CEO, Manuel Duarte Pinhiero, Prof. Dr. Botelho, President of APPII, Prof. Dr. Ana Pinto, President of APPII, Prof. Dr. Fernanda Pedro, Diário Imobiliário Newspaper Director. Pedro Ressano Garcia, Ressano Garcia Arquitetos, Paulo Palha, President of the National Association of Green Coverings, Artur Mexia, Technical Director of Hydro Extruded Solutions and João Gavião da Homegrid and one of the founders of the Passivhaus Portugal Association.

 


During his presentation, José Cardoso Botelho stated "Lisbon is in the investor's radar ".

 

Read more about the presentation of Vanguard's CEO, as well as the rest of the panel in the Post-Conference Edition.