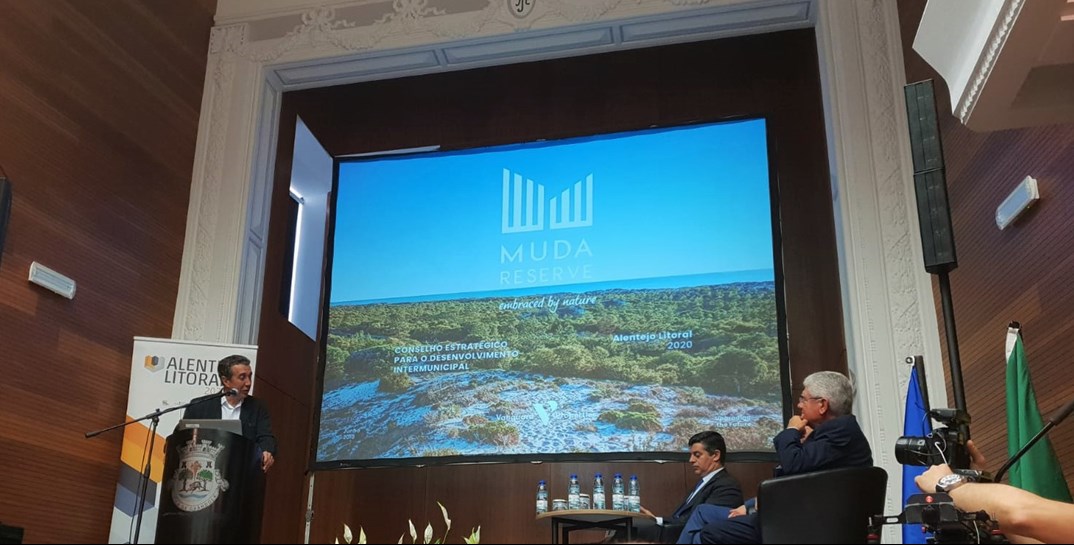 Claude Berda was invited to present his strategic vision for the region, with the MUDA Reserve project, at the first ordinary meeting of the Alentejo Litoral Strategic Council, which was attended by the Minister of Economy, Manuel Caldeira Cabral.
On June 5th, in Grândola, the Strategic Council for Intermunicipal Development, which is one of the advisory bodies of the Alentejo Litoral Intermunicipal Community (CIMAL), met at the Grandetense Cineteatro in Grândola. This was the first ordinary meeting on the Alentejo Litoral Economic Development for the 2017-2021 quadrennium, stating that CIMAL "said that this subregion is experiencing intense demand from highly relevant investors. ongoing projects will profoundly change the region, employment and quality of life ". Having this body assessing the need for structuring since, he says, "the investments already in progress, as well as those that are still being prepared, have very different natures and range from the agricultural area to industry, from tourism to specialized services. , among others.".
Claude Berda was one of the main guests to present his strategic vision for the Alentejo coastal region, presenting the MUDA Reserve, which is already in its first phase of construction. Along with the founder of Vanguard Properties, Economy Minister Manuel Caldeira Cabral also spoke a few words and highlighted the strategic importance of the region. This meeting that brought together five mayors of the Alentejo coast, hosted by António Figueira Mendes, Grândola edil.
Font: CIMAL - Comunidade Intermunicipal do Alentejo Litoral