Christmas is not a season but a state of mind. It is understanding, peace and harmony. The renewal of dreams and hopes. The ritual of gathering and sharing emotions. It is celebrating the fact that we are together with our family and loved ones.
Christmas is where your home is. But it is also looking back to see our achievements.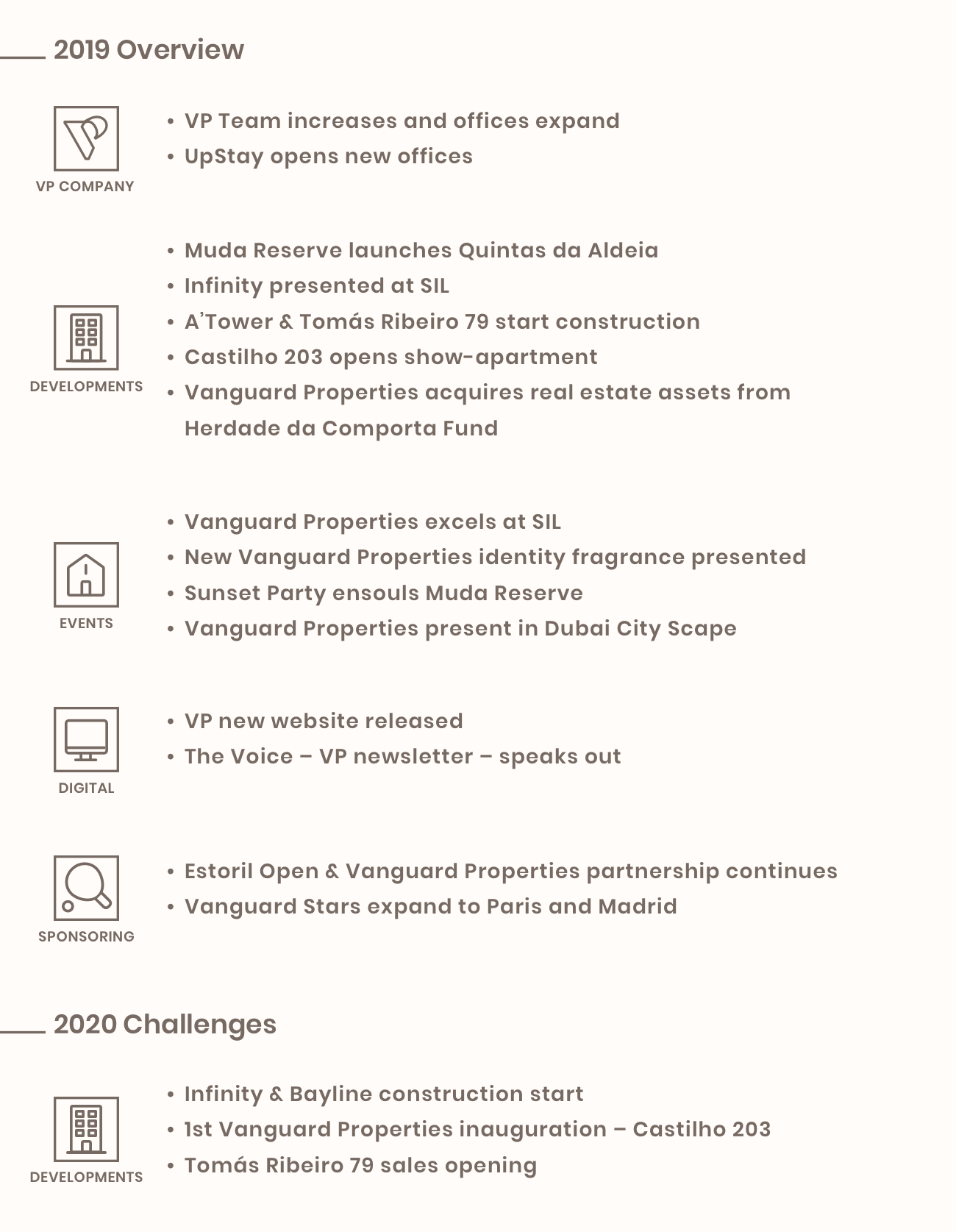 More than just words, a company's brand value is expressed by its performance. The year 2019 was very profitable for Vanguard Properties and the company's achievements and growth are undeniable proof. But it's just the beginning, because 2020 will be even more dynamic and productive.