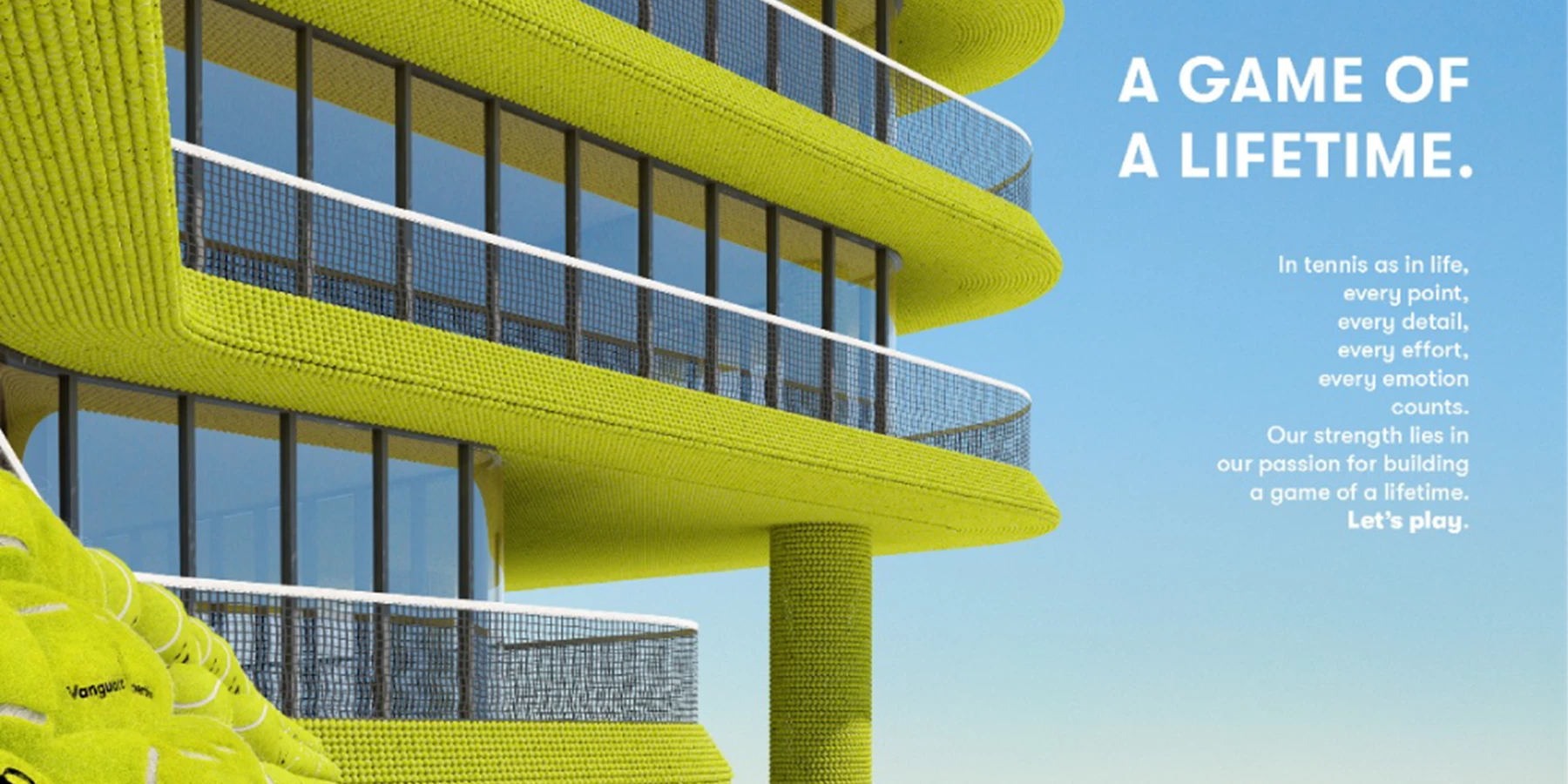 WHEN WE LOOK AT OUR PROJECTS, WE SEE LIFE IN MOTION.
In tennis as in life, success is achieved with technique, effort, ambition and passion.
Teachings that prevail in the daily life of Vanguard Properties.
Our strength lies in the refined technique, achieved with effort and ambition, aiming to create unique buildings where every detail and detail are the result of great rigor.
Each point, effortfully won, counts. Your sum is what really matters and which takes us further and makes us proud. With the right strategy and ambition, we can open any door and become champions.
It is the fostering of passions that drives us to realize more and more points and to offer our customers the best product and investment.
Therefore, we could only join the Millennium Estoril Open, a tournament of excellence, which is the stage of the best and most exciting moments.
LET'S PLAY.