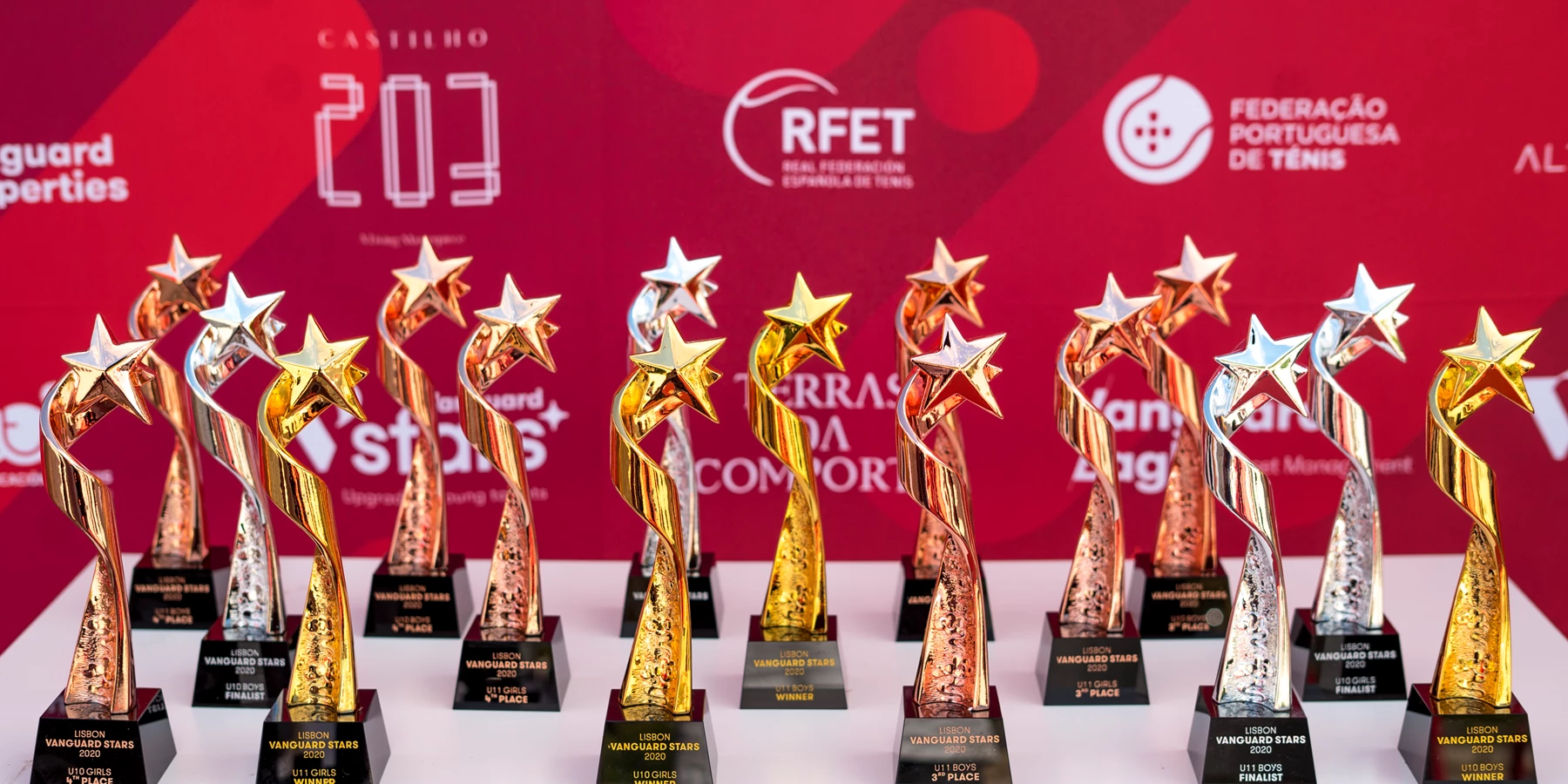 Following the 1st Vanguard Stars tournament disputed in Porto on 18 and 19 July with remarkable success, the competition headed for Lisbon for the second challenge of the tour which was contested at the first class Jamor tennis centre courts between 14 and 15 August.

 

The event, which took place in compliance with all the legal sanitary and protection measures, included over 160 tennis players listed in the F/M under 10s and under 11s age brackets, hailing from different countries, who over two warm sunny days competed in the 2nd competition of this extraordinary youth tennis tournament at facilities kindly provided by the Portuguese Tennis Federation.

 

The competition, now in its third year was, as usual, played out in a truly friendly and sportsmanlike spirit with some top quality tennis. 

 

Vanguard Properties, sponsor of Vanguard Stars, invited three leading figures from its sector to the opening of the tournament to witness the quality of the event and provide a few words about the initiative and thanks for the presence of:

Florence Ricou, President of Insula Capital,  fund manager of Fundo Foz do Tejo which has around 32 hectares in the Jamor valley where Vanguard Properties will develop the best all-purpose sports facility in the Lisbon region; Margarida Almeida, President of Amazing Evolution, the specialist in hotel and tourist condominium management. Awarded as the best hotel management company in the world on several occasions by the World Travel Awards, the company is behind Vanguard Properties hotel and tourist units; Paulo Carapuça, administrator of Grupo Casais, one of the largest national construction groups and vertically integrated into and responsible for the building of various Vanguard Properties developments.

 

Vanguard Stars also thanks Oeiras Municipal Council and Wilson, our partner brand from the very start.